Sep 6, 2008
36,598
2,180
113
Also today pissed me off with Trump..
He said he was going to pardon more people including himself..
Then he said, if he can't pardon himself then screw the rest, he won't pardon anyone else..
I mean, grow the fukk up.
He is loosing all credibility and looking stupid as fukk. Sad, undermines some of the good things he has done..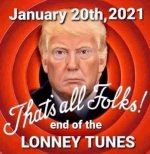 Last edited: