"Voice of the West" Party
Apr 9, 2008
21,630
6,714
113
Shit, check this out, probably not before October 2025, but….
LIBERALS 'WELCOME' CLIMATE FIGHT
Asked on his way in to a Liberal caucus meeting if he wants to fight the next election on his pollution pricing program, Trudeau said he thinks Canadians are "deeply concerned about the need to continue to fight climate change."
The prime minister also noted the Liberal plan includes rebates that put more money back into the pockets of most Canadians than the carbon tax collects, and has expressed confidence that the easing off for some may actually help the country reach its climate targets by increasing the overall buy-in for climate action.
"Home heating oil is more expensive than other forms of heat, and home heating oil is disproportionately relied upon by lower-income Canadians in rural areas across the country who need more support. That's what we're doing, and that is absolutely something I am going to continue to stand for unequivocally, while Mr. Poilievre has no plan to fight climate change and therefore no plan for the economy," Trudeau said. Etc…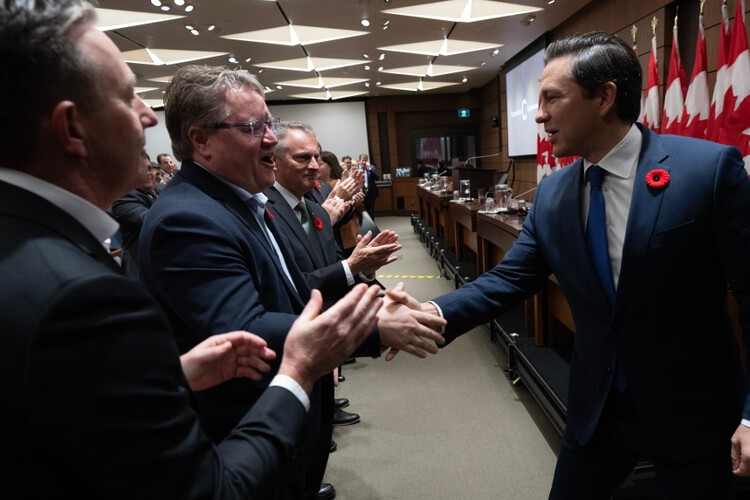 Amid a week of heavy political scrutiny over Prime Minister Justin Trudeau's exclusive carbon-price carve-out for home heating oil, Conservative Leader Pierre Poilievre is pushing for 'a carbon tax election.' Speaking to his caucus, he called on Trudeau to pause the carbon tax on all home...

apple.news
This is his way to try and divide east & west again. Huh…. Go figure.