"Voice of the West" Party
Apr 9, 2008
19,930
5,405
113
But they are the best and brightest entitled to their entitlements .
Did you miss this photo opportunity?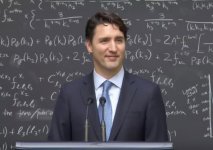 Came with its own script and CBC set up question:
The Chinese Communist Party (CCP) and its supporters have long been strategic about using allegations of racism as a shield to prevent the Canadian government from fighting foreign interference. Canadian elites who parrot Beijing's lines are falling squarely into its trap.
Facing tough questions about allegations China worked to help elect a Liberal government, Trudeau called questions on the issue racist.

torontosun.com
One of the biggest brakes on collective action by Canadians of all stripes and at all levels — federal, provincial, municipal, academic, media — is the misapprehension that inaction spares Canadians of Chinese heritage from racism. Conversely, any action supposedly risks increasing racism, racial profiling and other indignities.
Those who suggest that investigating foreign interference will somehow endanger Asian-Canadians are falling right into the Chinese Communist Party's trap

apple.news
On a recent episode of CBC's "Ideas," one interviewee went so far as to invoke the internment of Japanese-Canadians during the Second World War, cautioning against "the biggest concern": a repeat of history.
That line of argument is simply wrong. It is grounded neither in fact nor in history, but it is actively encouraged by the CCP. It's curious that members of Canada's elite who trumpet that line already tend to have a robust record of cozying up to Beijing.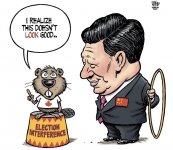 A public inquiry could readily ascertain the extent to which they are actually beholden to the regime. The prime minister's staunch refusal to call such an inquiry is stoking flames of suspicion.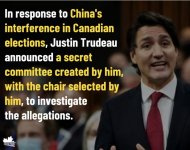 Yet those who have for years warned of growing interference and have discussed their personal experiences of being harassed by a foreign government are overwhelmingly Asian-Canadians. Canadians of Chinese heritage are already being racially profiled on Canadian soil — by the United Front Work Department's (UFWD) Overseas Chinese Affairs Office.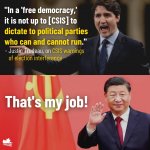 Which makes the Japanese internment example so irresponsible and ignorant, but powerful as a recipe for inaction. During the Second World War, Japanese-Canadians were not being systematically targeted and harassed in Canada by the imperial Japanese government. They were being scapegoated by Canadians. That is not the source of the threat here.
Canada urgently needs a (much) more sophisticated public discussion of who the real victims of the Chinese government's racial narratives are. The CCP's propaganda aims to convince those who are of Chinese heritage that they owe allegiance to the motherland. That kind of CCP-driven narrative is the root cause of much of the racism here, and it's exacerbated by members of Canada's elite who have been amplifying Beijing's false narratives.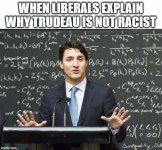 Canadians of Chinese heritage, no less than of any other heritage, must know that they can count on the full and active support of the federal government in combating foreign interference and disinformation aimed at them. Victims of CCP racism have been speaking out for years, but their cries for help are being drowned out by false narratives designed to play into the hands of the Chinese government.
Ottawa should address allegations head-on rather than allow a cloud of suspicion, activists say.
www.thestar.com