Jun 18, 2007
32,230
43
48
62
James Woods Verified account ‏@RealJamesWoods
Forget wind turbines. Bottle this guy's right hand and we'll have renewable energy into the next century.
#Weiner
Former Rep.
Anthony Weiner
(D-N.Y.), whose political career ended in disgrace after two sexting scandals, was apparently unable to put down his phone.
Weiner, 51, who's married to top Hillary Clinton aide
Huma Abedin
, allegedly
sent lurid tweets and photos of his crotch
to another woman, the New York Post reported. One of the raunchy selfies included his young son in the background.
The woman who received the former Congressman's photos has reportedly been chatting with him online since January 2015. She sent screenshots of their conversations to the Post and spoke to the newspaper on the condition of anonymity.
mo
Anthony Weiner Reportedly Caught In Yet Another Sext Scandal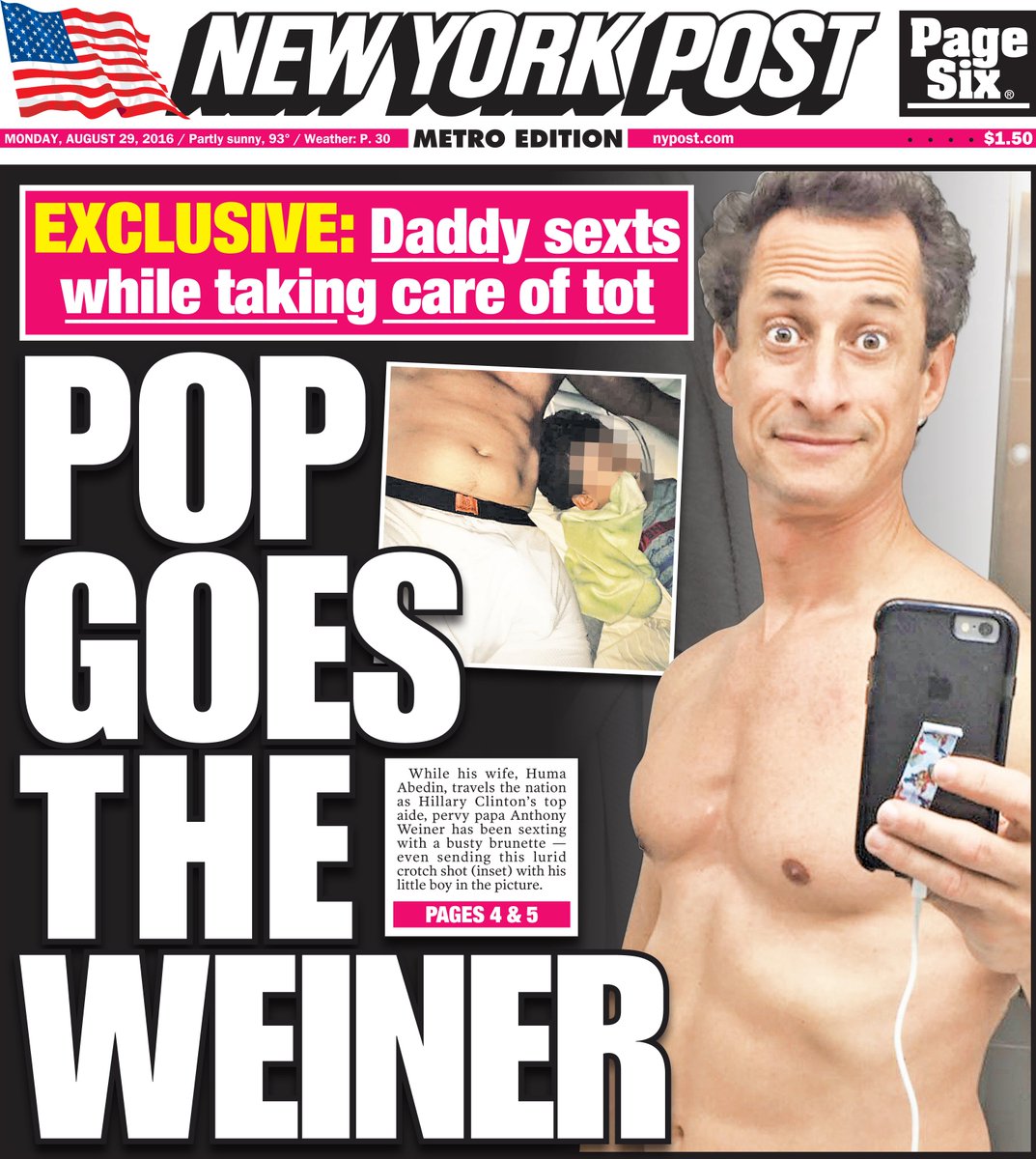 what's huma say? :lol: