Nov 21, 2008
101,256
6,892
113
Svetlana's cousin Anatoly( from previous posts) was decorated with a 9MM and 12 rounds.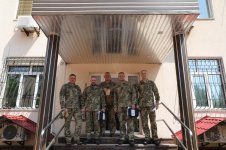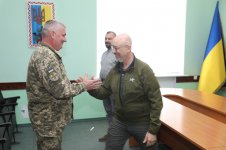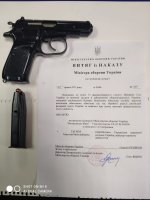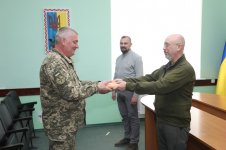 EGE SHOT ON MI 8 AL DUAL CAMERA MINISTRY OF DEFENSE EXCERPT EXCERPT FROM THE ORDER OF THE MINISTER OF DEFENSE OF UKRAINE (FOR PERSONNEL) "23" May 2022 Kyiv In accordance with Article 33 of the Disciplinary Statute of the Armed Forces of Ukraine for outstanding services in ensuring Ukraine's defense capabilities, strengthening national security, impeccable military service, exemplary military service during the armed aggression of the Russian Federation against Ukraine and high professionalism. honor and valor ORDER: to award the badge of the Ministry of Defense of Ukraine "Firearms" -9 mm pistol V2-82 № 084506 complete with 12 rounds 1. GASYL Anatoliy Mykolayovych employee of the Department of State Protection of Ukraine, master sergeant 2606017970 Oleksiy REZNIKOV Minister of Defense of Ukraine According to the original Director of the Personnel Policy Department of the Ministry of Defense of Ukraine Oleh Yatsyno Jonny. co, 14
Slava Ukraini, Heryoim Slava!