Oct 26, 2009
31,610
2,158
113
Accused killer Jasmine Hartin begs PM for help
Author of the article:Brad Hunter
Publishing date:Jun 14, 2022 • 14 hours ago • 4 minute read • 59 Comments
Jasmine Hartin has been accused of being a cokehead cop killer, plotting a hit on a police commissioner and a judge, and a slew of other crimes and misdemeanours.
She claims none of it is true.
In an exclusive interview with the Toronto Sun, the 34-year-old woman from eastern Ontario is now pleading for Prime Minister Justin Trudeau to help.
"Canada is doing nothing at all," Hartin told the Sun. "I'm begging Prime Minister Trudeau to get involved and to help."
Hartin's common-law husband, Andrew Ashcroft, has now left Belize with their five-year-old twins.
The former real estate agent and businesswoman's troubles began innocently enough.
On May 28, 2021, the way Hartin tells it, she and her friend, San Pedro Police Chief Henry Jemmott, were on a dock having a drink and handling his service Glock.
But the gun went off, a bullet struck Jemmott behind the ear, and he was sent hurtling into the sea, dead. It was a tragic accident that soon spiralled into a Kafkaesque nightmare for Hartin, who is charged with manslaughter.
Belize is a former British colony that only gained independence in 1981.
Hartin arrived in the country in April 2014.
Before the tragic shooting of father of five Jemmott, Hartin said her relationship with Ashcroft was effectively over.
Her estranged hubby is the son of Lord Michael Ashcroft, whose financial interests in development, media and myriad other businesses made him a billionaire and the richest man in the country.
Andrew Ashcroft announced Monday in a statement he had left the country for Turks and Caicos with the couple's two children. He was granted custody of the children.
He said: "The Belize Alaia Hotel in San Pedro is now fully operational and open for business, and I had an opportunity to develop a similar hotel in the Turks and Caicos Islands; and have therefore moved there with my family to perform my new job. I hold no ill will or malice towards Jasmine and wish her well with the court proceedings in which she is facing charges of manslaughter, cocaine possession and common assault."
Embattled Hartin now feels her only hope is the Canadian government. She has made a video appeal to the prime minister.
"Dear Mr. Trudeau, my name is Jasmine Hartin. I'm a Canadian citizen living in Belize. I was inovled in a terrible accident last May that resulted in the death of my friend.
"Since then, I've been denied a proper investigation into the incident, I've been taken in and out of jail on unclear charges. I've been harassed, I've been threatened. I've been told I'm not safe if I remain in this country."
She added: "The whereabouts of my children are unknown. I'm asking the Canadian government to please help me to ensure that I have a fair trial, an ethical investigation into this incident and to please help me get home to be reuinted with my children and to allow me to return back home to Canada."
Hartin is in court this week battling for custody of her children.
After Jemmott's tragic death, she was jailed and had to deal with her character being obliterated in the local media, including lurid allegations of drug use, sexual affairs, and being painted as someone unhinged — all of which she denies.
The dead cop's family wanted the terrified Canadian charged with murder.
As the story of the Canadian "socialite" emerged, questions started being asked about what happened on the dock. For her part, Hartin initially claimed a man in a boat shot Jemmott. Covered in his blood, she now says she was in shock when she said that.
She added: "I've been very vocal about the corruption in Belize. I lost my business (she was a partner in a resort development with her ex). They have done everything to ruin me."
Hartin has not seen nor spoken to her children in three weeks, leaving her emotionally devastated.
"My visitation has now been cancelled," she said. "I feared he would take them out of the country."
She believes her cellphone and other electronic communication are being monitored by authorities.
As for getting help from Canada, it seems she can forget it.
"Global Affairs said there's nothing they can do as the investigation progresses," she said.
"I'm facing the full force of the government, who control the media. The things that have been said about me in the media here have been taken as fact."
And there are plenty of questions, among them: The originial police report is missing.
***
"It was a tragic, tragic accident, and now it's a very toxic situation," Hartin said.
Next up is a June 23 custody hearing. Hartin is heartened by the fact a female Canadian judge in Belize will preside.
bhunter@postmedia.com
@HunterTOSun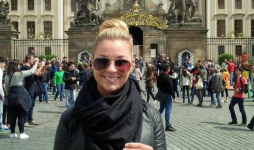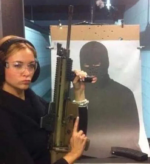 Jasmine Hartin has been accused of being a cokehead cop killer.
torontosun.com
Canadian woman pleads with Trudeau to return home
Author of the article
ostmedia News
Publishing date:Jun 14, 2022 • 14 hours ago • < 1 minute read • Join the conversation
WATCH BELOW an exclusive interview with the Toronto Sun, Jasmine Hartin, a 34-year-old woman from eastern Ontario, who is stuck in Belize, is now pleading for Prime Minister Justin Trudeau's help.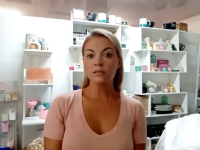 WATCH BELOW an exclusive interview with the Toronto Sun , Jasmine Hartin, a 34-year-old woman from eastern Ontario, who is stuck in Belize, is now pleading…
torontosun.com