Hey guys. I need some help and i know you all can help me ...
You see these images that i lifted from this
green living blog
which show some home furnishings that are re-used industrial items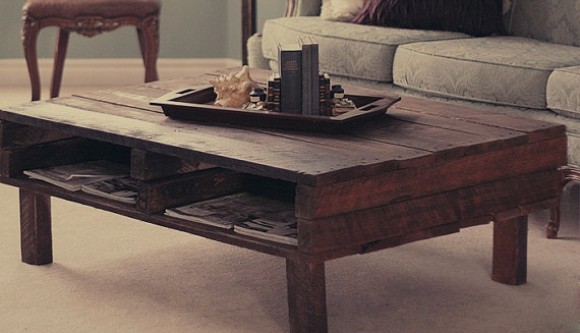 and this one?
You see these things are industrial pallets, probably hardwood, but instead of being employed under forklift loads of consumer goods, they are finding another use - one is a coffee table and the other is now shelving. So these are cheap home make-over ideas and thats what the show is about. Please keep your judgements regarding show viability to yourself - is not my idea, i just need to find 24 things that are trash recycled as home furnishings.
So what else do you know like these wood pallets as furnishings? I'm looking for things that are using by industry and then discarded
any ideas are helpful. Thanks.