Chicago is a humanitarian crisis that we ignore as a nation because the criminals and victims are black. Our lack of concern for these people proves our bigotry as Americans.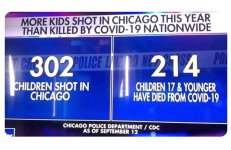 If Chicago were run by Republicans, this would be prime time news every night and on the front page of every paper.
It is buried because the city has been run by Democrats since 1931.