"Voice of the West" Party
Apr 9, 2008
18,576
4,296
113
About three years ago my girlfriend bought some stand online that sat in our basement for the last three years. The rental suite came open (my son had been using it for the last eight or so months), so she was prepping things to put into that suite.
Jammed in the back of a drawer of the stand she found three sports trading cards. Three years later we have no idea who she bought the stand from online….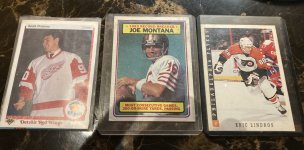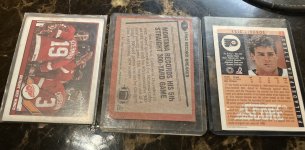 How about that weirdness. Googled each one and one is worth about $4, & another about $30, & the third is worth more.
I'm told that the protective cases that they're in where standing up vertically in the crack at the back of a drawer. Go figure.