Sep 6, 2008
44,800
7,284
113
Guilbeault says internet censorship law looming

​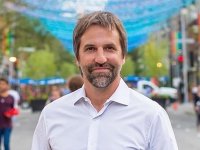 "My job is to ensure the safety and security of the Canadian population. That's what I am here for," said Heritage Minister Steven Guilbeault.
westernstandardonline.com
So web forums such as Canadian Content that say hateful things against Trudeau or politicians in Canada can be shut down and the owners fined.
So www.StevenGuilbeaultSucks.com points to this thread.