#271
Re: Sikhs Allowed To Carry Kirpan (knives) To Olympic Events
Oct 25th, 2009
Quote: Originally Posted by Dexter Sinister
Has anybody actually *seen* a kirpan? They're purely symbolic and ceremonial, not even as dangerous as the jackknife I carry in my right front pocket with my keys pretty much all the time, a good ol' Swiss Army knife. Never know when you might need a blade, or a bottle opener, or a can opener, or a toothpick, or a screwdriver... A kirpan can't do any of those things, I doubt you could even cut up an orange with one, they're functionally useless, about as dangerous as wearing a crucifix.
You have absolutely no idea what you are talking about. Kirpans come in all different shapes and sizes.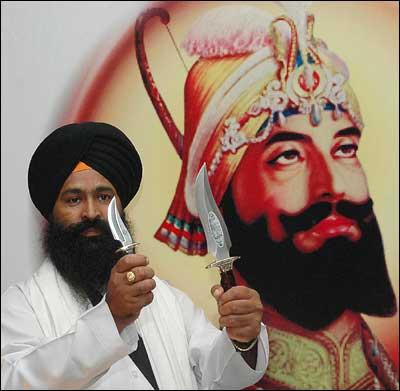 At the risk of beating a dead horse, the proponents of kirpans "claim" Sikhs can't remove them for religious reasons and yet they do, in fact, remove them all the time to fly.