England made a poor start to the Super Eights stage of the World Twenty20 after losing by seven wickets to South Africa, who are starting to show that they are the best team in the tournament.
England batted first, and you knew things wouldn't go right for them when they scored 111 which, in cricket, is known as a Nelson (after Horatio Nelson) and is considered an extremely unlucky score.
Nelson allegedly only had "One Eye, One Arm, One Ball" near the end of his life. (This is sometimes modified to make it less vulgar to say that he lost "One Eye, One Arm, One Life" during his naval career.)
Another suggestion is that the number is derived from his three great victories, thus Copenhagen, Nile & Trafalgar which gives the sequence "Won - Won - Won".
A score of 111 or multiples thereof (222 is called "double nelson", 333 is "triple nelson" etc.) is considered an ill omen in cricket, because the figures "111" resemble a wicket without bails (a wicket is the three parallel stumps stuck in the ground which a batsman has to try and stop the ball from hitting otherwise he is out).
So when England posted a total of 111, it wasn't going to be their day.
On the way to that total, England lost their first two wickets in the first two overs. When Pietersen came on to bat, he started hitting the ball all over the ground, to the delight of the England fans who thought he would help England to a large total like he did against Pakistan.
But even Pietersen didn't last long.
111 is the lowest score England have ever made in a Twenty20 match. South Africa, wearing all green, a suitable colour in Nottingham, required just 112 to win, and they achieved it with 7 wickets in hand.
England face holders India tonight. India also lost their opening Super Eights match against the West Indies, so both teams need to win to stay in the tournament.
England have batted first in that match and have posted a total of 153-7.
The World Twenty20 - Super Eights stage
England: 111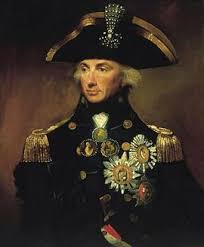 South Africa: 114-3
South Africa win by seven wickets
At Trent Bridge, Nottingham
England:
Bopara, L Wright, Pietersen, O Shah, Collingwood (C), Mascarenhas, J Foster (W), Rashid, Swann, Broad, Anderson
South Africa:
Gm Smith (C), Kallis, Gibbs, de Villiers, Duminy, A Morkel, Boucher (W), van der Merwe, J Botha, Steyn, Parnell
Imperfect start: England's Ravi Bopara plays on to Dale Steyn in the first over of the game
England were completely outplayed by South Africa in their first match of the World Twenty20 Super Eights.
The hosts never got going and were all out for 111, an unlucky score, with one ball to go after losing their last seven wickets for 33.
South Africa bowled and fielded well, but only three home players made double figures in an embarrassing display.
There were boos from the packed house at Trent Bridge as Jacques Kallis (57 not out) led South Africa to a seven-wicket win with 10 balls to spare.
Two down: Wayne Parnell reduced England to 4-2 when Luke Wright nicked one through to Mark Boucher
Having lost to the Netherlands in the tournament's opening match, England appeared to have rediscovered some form in beating Pakistan at The Oval.
But after playing 18 Twenty20 internationals this was the lowest total recorded by England, and it renewed fears that Paul Collingwood's side lack the skills required to threaten the best teams in the shortest format of the game.
England must now beat India on Sunday, and West Indies the following day, but even two positive results would not necessarily be enough to put the hosts into the semi-finals.
In the first over of England's innings, Ravi Bopara left a couple of Dale Steyn deliveries outside the off-stump, then threw his hands at the last ball.
Back to earth: Kevin Pietersen threatened to score big against the Proteas, but Roelof van der Merwe took a superb catch at mid-on to dismiss England's No 3
But Steyn had deceived the right-hander by taking the pace off the delivery, and Bopara tamely inside-edged onto his stumps.
Kevin Pietersen crashed boundaries off his first two balls but hit an Albie Morkel full toss down to Roelof van der Merwe at mid-on, and the fielder dived to his left to take a stunning catch.
The wicket, which came in the sixth over, was the first maiden of the tournament and England's total at the end of it was 25-3, Luke Wright having already departed.
No team had scored fewer in the powerplay section.
Collingwood and Owais Shah then struggled to take runs off the spinners, as Van der Merwe and Johan Botha did a fine job on a dry wicket.
South Africa celebrate during their rout of England at Trent Bridge
But with the overs drifting by - only 47 came from the first 10 - someone had to take risks.
Shah finally struck a couple of sixes, but Collingwood then lost two of his stumps to a Jacques Kallis delivery that he could have hit for four and in the next over James Foster was caught attempting a reverse sweep.
Suddenly, England's lower order was rudely exposed and there was only one more boundary from the last five overs - courtesy of Stuart Broad.
Wayne Parnell, the exciting new weapon in South Africa's pace arsenal, wound up with 3-14, bowling Broad and James Anderson with consecutive balls - and all in all it had been a very satisfactory showing from Graeme Smith's bowlers.
But his batsmen, who managed just 128 batting first against New Zealand, produced an anxious chase in the early part of their innings.
Smith top-edged Broad to James Foster, who had to dive to take the skier, and Herschelle Gibbs looked out of sorts - and could have been run out twice.
Against England's spinners, the required rate drifted to more than a run a ball.
Final resistance: Paul Collingwood's stumps are rearranged by Jacques Kallis' yorker, and England tumble to 111 all out
That was until Kallis, finally getting the loose ball he needed, deposited Adil Rashid for six over deep midwicket.
Any pressure there had been was released, and even Gibbs middled a few, taking Swann high over long-on for another maximum.
The Notts spinner exacted some revenge when turning one under Gibbs's attempted cut, but the job was almost done and when Kallis passed 50 by driving a Broad full-toss behind point for four, just 13 were needed from the final 24 balls.
Rashid enhanced his claims for England selection across the other formats with a lovely bit of slow bowling that saw South Africa's in-form AB de Villiers caught at slip.
But the game ended when Kallis cut Anderson to the point fence to end up with 58 from 49 balls.
Aggression: Kallis returned to do damage with the bat, constructing a patient-ish 57 from 49 balls
Blinded: despite Stuart Broad's early dismissal of Graeme Smith England were struggling to keep South Africa under pressure
Timed: Herschelle Gibbs added 30 vital runs, at one run per ball
One-man band? Kallis was deserved man of the match as he almost single-handed ensured England suffered a seven-wicket defeat
news.bbc.co.uk/sport
Last edited by Blackleaf; Jun 14th, 2009 at

01:15 PM

..