A Christian student suspended from a high school in Nova Scotia for sporting a T-shirt with the slogan "Life is wasted without Jesus" vows to wear it when he returns to class next week.
William Swinimer, who's in Grade 12, was suspended from Forest Heights Community School in Chester Basin in Lunenburg County for five days. He's due to return to class on Monday.
The devout Christian says the T-shirt is an expression of his beliefs, and he won't stop wearing it.
"I believe there are things that are bigger than me. And I think that I need to stand up for the rights of people in this country, and religious rights and freedom of speech," he told CBC.
Officials with the South Shore Regional School Board plan to meet with Swinimer to hopefully reach a compromise.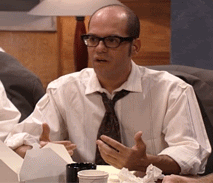 more wtf here:
Student's 'Jesus' shirt sparks feud with school - Nova Scotia - CBC News