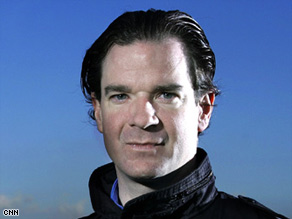 Peter Bergen says it's crucial to correctly frame the nature of a war before beginning it.
Commentary: How Bush botched war on terror - CNN.com
(external - login to view)
Editor's note: Peter Bergen is CNN's national security analyst and a fellow at the New America Foundation in Washington and at New York University's Center on Law and Security. His most recent book is "The Osama bin Laden I Know: An Oral History of al Qaeda's Leader."
Quote:
WASHINGTON (CNN) -- President-elect Barack Obama and his foreign policy advisers and speechwriters are wrestling with one of the most important speeches of his presidency, his inaugural address.
One of their toughest conceptual challenges is how to describe and recast what the Bush administration has consistently termed the "war on terror."
The dean of military strategists, Carl von Clausewitz, explains the importance of this decision-making in his treatise "On War": "The first, the supreme, the most decisive act of judgment that the statesman and commander have to make is to establish...the kind of war on which they are embarking; neither mistaking it for, nor trying to turn it into something that is alien to its nature."
Clausewitz's excellent advice about the absolute necessity of properly defining the war upon which a nation is about to embark was ignored by Bush administration officials who instead declared an open-ended and ambiguous "war on terror" after the United States was attacked on September 11, 2001.


Quote has been trimmed
And interesting read.
I never really thought about how Bush's final speech would turn out..... but I wonder exactly what he will say in reflection of the past 8 years?