WASHINGTON (CNN)
-- Congress is looking into allegations that National Security Agency linguists have been eavesdropping on Americans abroad.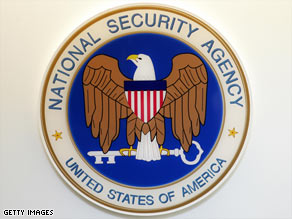 Government linguists say the U.S. eavesdropped on Americans, including military officers serving in Iraq.
The congressional oversight committees said Thursday that the Americans targeted included military officers in Iraq who called friends and family in the United States.
The allegations were made by two former military intercept operators on a television news report Thursday evening.
A terrorist surveillance program instituted by the Bush administration allows the intelligence community to monitor phone calls between the United States and overseas without a court order -- as long as one party to the call is a terror suspect.
Adrienne Kinne, a former U.S. Army Reserves Arab linguist, told ABC News the
NSA
(external - login to view)
was listening to the phone calls of U.S. military officers, journalists and aid workers overseas who were talking about "personal, private things with Americans who are not in any way, shape or form associated with anything to do with terrorism."
more... www.cnn.com/2008/US/10/09/spy...ans/index.html
(external - login to view)