CLEVELAND, OH (WOIO) -
At first glance, you may not notice what's painted on the side of Biggie's gas station and convenience store at the corner of E.55th and Cedar.
Amongst other religious and political commentary, is one image that's so disturbing, so grotesque, we have to blur it out in order to post it or use it on TV.
The picture shows a priest engaged in a sexual act with a baby. There's writing on top that says, "Talmudic priests in Church. Sex with minors permitted.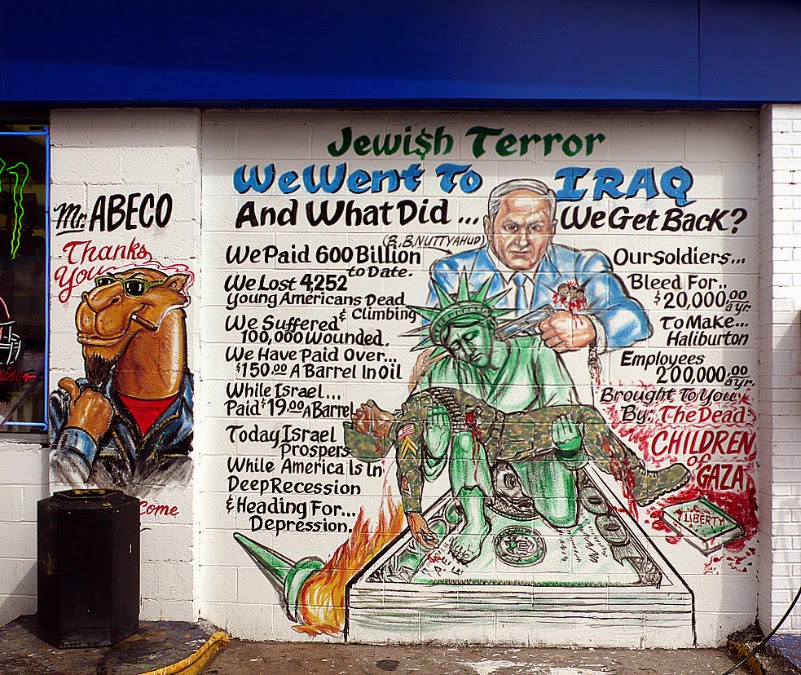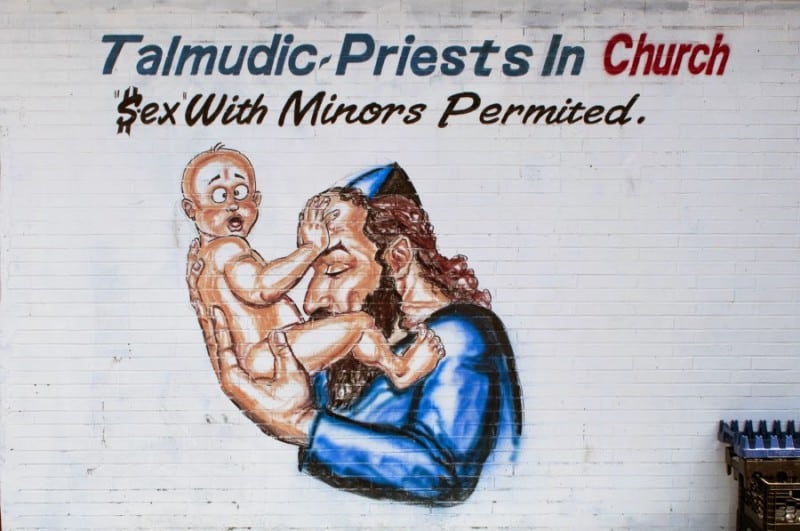 more
Gas station mural shows Talmudic priest in a sexual act - 19 Action News|Cleveland, OH|News, Weather, Sports
(external - login to view)
I don't think this hater likes Israel very much.