People have eagerly awaited the new Icons of England now published on the ICONS site
The new list of 21 – chosen from nominations from thousands of people from England and around the globe – adds to the rich portrait of England that ICONS is creating as we create an online collection that provides a snapshot of the life of the nation in the 21st Century.
Here is the new list of quintessentially English icons:
Winnie-the-Pooh
---------------------------
Westminster Abbey
--------------------------
The London Underground Map
--------------------------
The Peak District
------------------------
Dr Who
-------------------------
Red telephone box
--------------------------
Wimbledon
-------------------------
The Stiff Upper Lip
----------------------------
The Rolls Royce
-----------------------------
The V sign (in England, the V sign with the fingernails facing outwards - the opposite way to the peace sign - is an insult)
-----------------------------
The town of Ironbridge, Shropshire (named after its famous bridge, the first iron bridge in the world)
------------------------------
Sgt Pepper Album
----------------------------
The rose
-----------------------------
Narrow-boats on canals
-----------------------------
Cheddar cheese (from Cheddar, Somerset) - the world's most popular and biggest-selling cheese
-----------------------------
English weather
-------------------------------
The robin
------------------------------
Guy Fawkes Night
------------------------------
The River Thames
------------------------------
Roast Beef and Yorkshire Pudding
------------------------------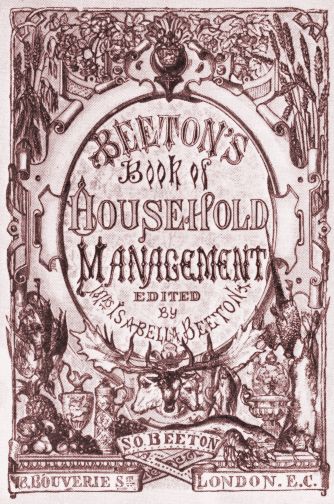 Mrs Beeton's Book of Household Management (1869)
***********************************
What they are saying about the new icons -
People who love the new Icons of England …and their comments
The ICONS – A Portrait of England project has announced 21 new Icons of England This is what people have to say about them...
Cheddar
"Cheddar cheese - a truly great English cheese that's been with us since 1170, hailing from where else but Cheddar - the ultimate slow food. Buy yourself a named variety such as Montgomery or Keens; don't go for reproductions." Celebrity chef, Antony Worrall Thompson
"It's fitting that after such a long and distinguished history, Cheddar should be voted as an Icon of England. It has been part of the English diet for 900 years. As a Cheddar cheesemaker I'll certainly raise a glass to that. Most people are aware that Cheddar cheese is the most popular cheese worldwide. England - where Cheddar was invented – remains its real home. The picture of a strong Cheddar, pickle and bread, accompanied by a pint of beer or cider, is uniquely English." John Spencer, Cheddar Gorge Cheese Company
Doctor Who
"We are all honoured and delighted that Doctor Who has been selected as a quintessential British icon. It is testament to all the great actors, script writers and production crew who have worked on the show throughout the last 43 years and to the great British public who have taken the doctor to their hearts." Russell T Davies, Writer and Executive Producer
"The Doctor has to be regarded as an English icon. Apart from the imagery of the police box, the character of the Doctor has largely epitomised Edwardian England. Furthermore in his recent incarnations... he has also encompassed the characteristics of northern England and Cockney London, thus making him far more relatable to the English in general. A gentleman, an outnumbered underdog, an eccentric, a defiant rebel - all of these qualities go to make the Doctor a very English character indeed." Nick Payne, a fan from Alcester (on the ICONS site)
Guy Fawkes Night
"Guy Fawkes is a symbol of resistance to overweaning centralised government powers. He plays a central role in Lewes Bonfire which, as an event, espouses individuality and non-conformity and the right to be gloriously politically incorrect." Norman Baker, Liberal Democrat MP for Lewes, whose annual Guy Fawkes procession is world-famous
"The excitement in setting off fireworks appeals to the rebel in all of us. In the spirit of Guy Fawkes, it is an 'anti-establishment' thing to do. I think that many people have forgotten, or don't realise, the true meaning of this day we celebrate by setting off fireworks, and that it was, in fact , illegal not to celebrate Guy Fawkes night until the 1960's!" David Jordan, partner in Jordans Fireworks, one of the U.K.'s leading suppliers of Fireworks.
Red Telephone Box
"It's a much loved, internationally recognized, British icon," David Lammy MP, Culture Minister
"Since the introduction of the standardised kiosk 85 years ago, phone boxes have been part of the national landscape and have been given public recognition through the Icons of England collection." Siân Wynn-Jones, BT Heritage Collection Manager
"By preserving the national kiosk phone box collection at Avoncroft Museum of Historic Buildings, Connected Earth has safeguarded the much loved designs of Giles Gilbert Scott for future generations to enjoy." Alex Newson, BT Connected Earth Curator
Roast Beef and Yorkshire pudding
"I am an American and when I think of England I think of the QUEEN first off and then of a ROAST OF BEEF!" Bruce Plunham from USA (on ICONS site)
"It's an icon of Britain to the French who refer to us Brits as 'les rostbifs'." Taxus. from Medway (on ICONS site)
"Roast Beef and Yorkshire Pudding is like the a song without words - you can't have one without the other - they go hand in hand and are synonymous with British cooking." Celebrity chef, Antony Worrall Thompson
"Roast beef is definitely an icon of England: roast beef and Yorkshire pudding." John Absalom of Absalom and Tribe Ltd.,Smithfield.
The Robin
"The RSPB is delighted that the robin has been chosen as an Icon of England as it is one of Britain's most popular birds. With its bright red breast and dumpy shape, the robin is a familiar garden bird and was officially adopted as Britain's National Bird in 1960 so its selection by ICONS seems wholly deserving! Garden birds need our help all year round with feeding and water and the Icons of England initiative helps raise the importance of this even further." Farrah Stevens, RSPB garden birds project manager
Rolls-Royce
"The Rolls-Royce was an icon from the moment it was first launched. It was the best car in the world, both quieter and more powerful than any other – an overnight advance in car technology. Driving an original Silver Ghost is like driving no other car. You're high up, you feel very secure, and it's just miles quieter than any other car of its era." Lord Montagu of Beaulieu, President of the Federation of British Historic Vehicle Clubs, and owner of the National Motor Museum
The Rose
'ICONS is a fabulous, interactive modern way to learn. It doesn't surprise me at all that the rose has been selected an Icon of England, because when I travel the country meeting gardeners and non-gardeners alike, the rose always seems to be one flower that is overwhelmingly and universally adored. There are so many different varieties available these days- climbers, shrub, ground cover and old fashioned ones, that there's bound to be one that will work in your garden." Joe Swift, Presenter, BBC Gardeners' World
Sgt Pepper Album
"The reason why people feel it is so iconic is because it was created at a time when the Beatles were at the height of their power." Sir Peter Blake, designer of Sgt Pepper album
"The Beatles are icons. The album sleeve is an icon. It will never be matched. Sgt. Pepper was not just another record. Compared to their first album Please Please Me that was recorded in one night, this was a work of genius. The innovative approach to album sleeve design that The Beatles had instigated was taken up another notch.. More time went into the design and thought of the cover than previous albums: they spent months in the studio creating a masterpiece. The album cover stands on its own as a work of art. They introduced the idea of the concept album, and how many times has it been copied or mimicked? David Bedford, British Beatles Fan Club
Stiff upper lip
"I think "stiff upper lip" is very English. It's a story of an Englishman who loses his leg at a battle and saying:"Oh, God, I've lost my leg". It's also Elton John remembering the days when Princess Diana died (with whom he had been close friends): "I couldn't afford to be emotional". Being "emotional " would have been non - stiff- upper-lip, and, thus, non-English." Alecia Jioeva (on ICONS site)
The Thames
" When I took to the water last September, despite all the hullabloo associated with a film crew, and a schedule and a film to make, the Thames proved to be just about the pleasantest place I could ever want to be. The sun shone. The trees glistened. The water lapped at manicured banks. It was magic, silent and homely. We were truly privileged. It unfolds like a beautiful story and is a remarkable undulating snake of pure pleasure." Griff Rhys Jones, who re-enacted Jerome K. Jerome's Three Men in a Boat for television with Rory McGrath and Dara O'Brien on the Thames
" Not many people ever see the little puddle up near Cirencester that is the start of the mighty River Thames, but from that innocent beginning she runs through many beautiful marshes and towns like Oxford, Henley and Windsor before hitting the majestic sweep of Richmond Bridge and on up to London. With the flowing of the Thames flows English history, as so many national events are bound up with it. It's a true Icon of England. London without the Thames would be like a Victoria Sponge without the jam, like a ham sandwich without the ham, like a cup of tea with no water, in short it would not be London." Tim Fttzhigham, the comedian who sailed 160 miles up the Thames for Comic Relief in 2003.
Narrow boats on canals
"Brightly painted narrowboats are synonymous with Britain's 200 year old canals and I am delighted that they have been acknowledged as an Icon. Chugging from place to place and passing through canal locks, narrowboats are a fascination for the millions of visitors to the towpath each year.
In bygone days horse-drawn boats would have been laden with goods and raw materials for industry. Today's narrowboats are fitted with all the latest mod cons ideal for tranquil weekend breaks and lazy summer holidays." Robin Evans, chief executive of British Waterways, which manages 2,200 miles of canals and rivers in the UK, comments
The Tube Map
"Designed in 1931 by electrical engineer, Harry Beck, the London Underground Map is pure genius. Across the world, all the major transport systems now follow his idea and 75 years after he first designed it, it's impossible to see how it could be improved upon." David Worthington - Consultant Design Curator, London's Transport Museum
"The tube map was intially rejected by london transport,but it is an iconic symbol of london the world over.many other cities have based their transport maps on it." Fiona Drennan, from Cardiff (on ICONS site)
"It's so very British, all nice neat lines, completely disregarding any geographical relavance what so ever! You only ever make the mistake once of walking between stations because you don't think it will be that far! The design of the underground map has influenced interior desgin for years, and the number of underground nuts never ceases to amaze me! And how many other icons are used by over 4 million people on a daily basis!" Mark Bidwell, from Rushden (on ICONS site)
The V Sign
"The V Sign in both its meanings - the Churchillian victory sign and, reversed, defiance. They are both at the heart of English nature. It's bloody-mindedness in adversity, a refusal to give in, a sign that was given to us by Churchill in the blitz, and when reversed, was aimed at the skies. A quintissential English Icon. My alter ego David Archer would approve too!" Timothy Bentinck, who plays David, in The Archers
Winnie-the-Pooh
"I welcome ICONS website because it encourages debate about culture and heritage. Winnie-the-Pooh has occupied a special place in the hearts of readers for over 80 years, not only in England, but around the world. 'Winnie-the-Pooh' and 'The House at Pooh Corner' have been translated into over 30 languages. I believe Pooh can be regarded as an English icon because the books embody values and attitudes to life that the English hold dear: subtle humour, cheerful (but not reckless) optimism and nostalgia for the simple life (the books contain some surprisingly profound and helpful views, and some adults find in them the perfect antidote to stress). A.A.Milne and E.H.Shepard created a safe, warm and funny world that children could relate to, whatever their nationality, and Pooh's appeal to adults is similarly global. Perhaps for non-English readers, Pooh represents something that they value about the English in general?" Sue Parish, Head of Editorial at Egmont Publishing, publisher of A.A.Milne's 'Winnie-the-Pooh' and 'House at Pooh
www.icons.org.uk
(external - login to view)