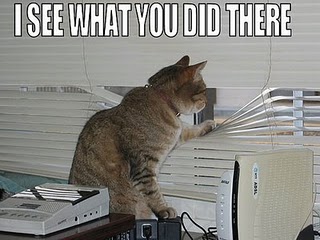 Young Liberals want to cut royal ties
OTTAWA—Liberal party members will debate whether Canada should sever its ties to the monarchy when they meet in Ottawa this month.
A
policy resolution
(external - login to view)
, calling for an elected Canadian head of state, has been put on the policy agenda of the Liberal convention by the youth wing of the party.
"Be it resolved that the Liberal Party of Canada urges the Parliament of Canada to form an all-party committee to study the implementation of instituting a Canadian head of state, popularly elected, and sever formal ties with the British Crown," states the resolution, which is among 30 policy ideas deemed "priority" items for debate at the Jan 13-15 gathering.

The prospect of cutting ties to the monarchy flies in the face of the Conservative government efforts in recent years to boost the royal image — and runs counter to polling last year that showed Canadians are still largely in favour of those historic links to the throne.

Pro-monarchy sentiment ran high last summer, for instance, around the visit to Canada of Prince William and Kate.
An
Angus Reid poll
(external - login to view)
at the time showed 58 per cent of Canadians in favour of continued ties to the monarchy, with only 33 per cent who wanted Canada to break away from the throne. Quebecers felt differently, with 58 per cent of respondents agreeing it was time to end Canada's royal connections.
The Young Liberals of Canada, in their resolution, lay out a number of arguments against the monarchy.

"Canadians believe in earning one's position in life and not being simply born into privilege," the resolution states.
It also argues that, at present, no Canadian can ever aspire to be head of state and that under the rules of royal succession, no one except a person of the Anglican faith can be the monarch reigning over Canada. "Our head of state should be a true representative of the people of Canada," states the resolution.
Last year, Prime Minister Stephen Harper's government reintroduced the "royal" title back into the names of Canada's navy and air force. As well, Foreign Affairs Minister John Baird ordered portraits of the Queen to be given more prominence at Foreign Affairs headquarters in Ottawa and in Canadian embassies around the world.
It remains to be seen whether the anti-monarchy resolution will find favour with the Liberal party as a whole when it holds its first convention since getting knocked to third-party status for the first time in its history. Even if it did pass, it would mainly be a symbolic gesture, since the party is in no position to implement any of the policies it adopts at the gathering.
Other ideas up for debate at the convention include calls for a national child-care program, support for the Canadian Wheat Board and full-tuition subsidies for students in first and last years of post-secondary education. These were all ideas that had been embraced by past Liberal governments, but rejected or scrapped by the Conservative government.
Meanwhile, in the race for party president, candidate Mike Crawley — one of five vying to replace long-time president Alf Apps — received an endorsement from former cabinet minister Belinda Stronach Tuesday. Crawley has been a vocal critic of the party's operations and has promised to give members a greater voice in the development of policy.
Also running for party leadership are former cabinet minister Shelia Copps, Kingston-area riding president Ron Hartling, long-time Liberal party organizer Charles Ward, and former Montreal MP Alexandra Mendes.
Canada News: Young Liberals want to cut royal ties - thestar.com