"Voice of the West" Party
Apr 9, 2008
17,362
3,104
113
"Pierre Poilievre is an acolyte of authoritarian populism. This is never healthy. You are on notice. Going to make sure you are never going to lead my country. I don't make idle threats," Graves
wrote on
Twitter last week.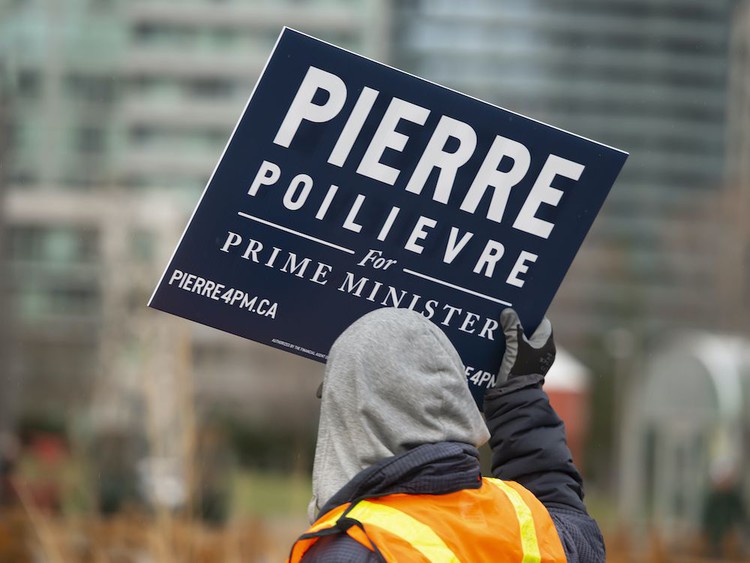 The longtime Liberal supporter crosses a line

apple.news
Frank Graves, President and founder of EKOS Research Associates,
went on
the attack
against Pierre Poilievre's populist-tinged bid to become leader of the Conservative party. Unquestionably, Graves has the right to express his opinions, but his online onslaught, as head of a prominent political polling firm, only dumped fuel on the populist fire he loathes.
Whoopsie….unbiased polling firm here…more at the LINK above.
This was just one of many similar statements made by Graves, most of which have since been deleted. Speaking over phone and email on Wednesday, Graves struck a far more moderate and reflective tone.
"These are my personal opinions which do not affect the data I collect," says Graves. "I should express them more temperately, or keep them to myself." Graves denies his personal bias seeps into EKOS's polling data. "You wouldn't be in business for the amount of time I've been, and been as successful as I am, if you torqued your data," he says.
Uhm….sure…ok…
One Poilievre supporter, Melissa Mbarki, tussled with Graves on Twitter. "It's really difficult to trust an information source when the face of the organization becomes biased," she said in an interview this week.
Mbarki, a member of Saskatchewan's Muskowekwan First Nation who
works with
the Macdonald Laurier Institute, is unconvinced by the suggestion that Poilievre is unleashing a dangerous wave of populism upon the country, and believes Poilievre will help tackle longtime problems within Canada's Indigenous communities.
"He's the only candidate who is talking about economic development on FN reserves. The high rate of poverty is an issue that we need to address," says Mbarki. "This ties into the cost of living and life being more unaffordable for northern Indigenous communities."
Graves and Mbarki
engaged
in a fierce back-and-forth Twitter exchange over Grave's criticisms of Poilievre, with Mbarki
questioning
Graves' handling of polling data that collides with his beliefs. Graves retorted
that
suggestions he manipulated EKOS's data was defamatory. To be clear, no evidence has been presented of corrupted EKOS data for partisan purposes.
Even if there is no reason to doubt the quality of EKOS polls, and there does not appear to be, promising a party leadership candidate he will never get elected is crossing a line, especially considering Graves' considerable resources, and the fact he explicitly labelled his attacks on Poilievre as a "threat."
Honestly, I expected to hear something like this from owners of media outlets first….in a pompous kingmaker statement….as they also feel threatened by Poilievre.