Nov 21, 2008
107,261
10,197
113
So. . .

From goulies and ghosties and long-leggedy beasties
And things that go bump in the night
Good Lord, deliver us!
For we wrestle not against flesh and blood, but against principalities, against powers, against the rulers of the darkness of this world, against spiritual wickedness in high places.
This chick...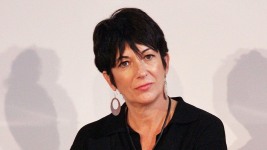 Remind me if how many years she is serving pizza for sex trafficking to ghoulies and ghosties?
There were no clients or co-defendants so that only leaves the ghoulies and ghosties in high places.