Sep 6, 2008
39,072
3,697
113
Liberals and NDP Block Debate On Updated Charter of Rights and Freedoms Review of Bill C-10​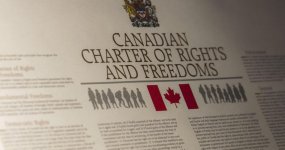 The Standing Committee on Canadian Heritage continued its clause-by-clause review of Bill C-10 on Friday. As reported in the National Post and iPolitics, the meeting featured a motion brought by Conservative MP Rachael Harder calling on the committee to suspend review of the bill until an...
www.michaelgeist.ca
Wait...they censored the censorship bill?
Oh the irony.
UPSIDE: If they censor you, fine you and jail you in Canada for FREE SPEECH.. you will actually have a legitimate claim as a refugee to the USA.