Oct 9, 2004
46,458
1,368
113
Cornwall A30 dig finds artefacts thousands of years old​
BBC News
15th July 2021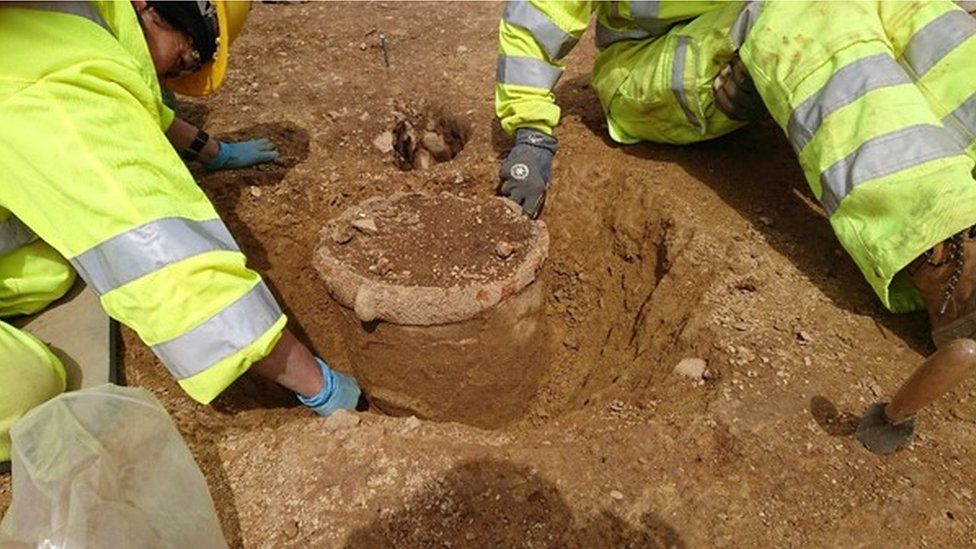 What lies beneath: A Bronze Age urn found during archaeological survey work as part of the A30 Chiverton to Carland Cross upgrade

Archaeological artefacts thousands of years old have been found on the route of a new dual carriageway.
An archaeological dig is taking place for the A30 upgrade between Chiverton and Carland Cross in Cornwall.
Flints, pots and roundhouses have been discovered in a "rare opportunity" to record the history under the ground.
The archaeological team say communities from pre-history and through Roman times lived and worked alongside the route.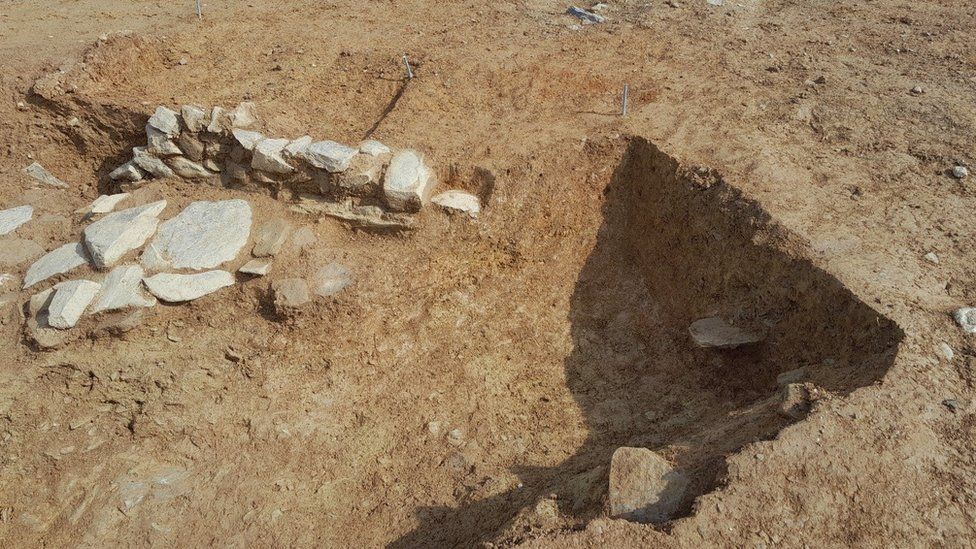 Remains of a Bronze Age roundhouse uncovered during the archaeological survey work
Archaeologists from Cornwall Council have been working with contractors as work on 8.7 miles (14km) of new dual carriageway continues.
The £330m upgrade of the road
, due to open in 2023/24, is aimed at improving journey times and making the road safer.
The archaeologists say they have found:
A flint scatter representing a working area which probably dates to the Mesolithic/Neolithic transition period, about 6,000 years ago
Pots, pits and roundhouses from about 4,500-3,000 years ago
Evidence of medieval ironworking and activity from the 12th-13th Centuries
A World War Two US D-Day embarkation camp
The team has also found an "as yet undated but earlier route of what is now the A30, which has been identified so far at four locations along the new road".
Sean Taylor, senior archaeologist for the Cornwall Archaeological Unit, said the route offered a "random cross section" of the landscape "to add a lot to our knowledge of the history of this area".
He said digs had "revealed evidence of human occupation of this landscape from the hunter-gatherers of the Mesolithic or Middle Stone Age period through to the first farmers of the Neolithic or New Stone Age and some of the first permanent settlements of the Bronze Age.
"We then have Iron Age and Roman fortified farmsteads, Dark Age farming, medieval ironworking, post-medieval field enclosure and mining, through to D-Day embarkation camps and a Cold War bunker."
The most significant discoveries will go on display at the Royal Cornwall Museum in Truro.
The unit is appealing for help on future digs throughout the county.
Evidence of human activity 6,000 years ago is found along the route of a new dual carriageway.