If this is one of those 'fake hate letters' it's bad enough but if a bonafide gesture of bad will from some douchebag keeping it classy, well...bravo.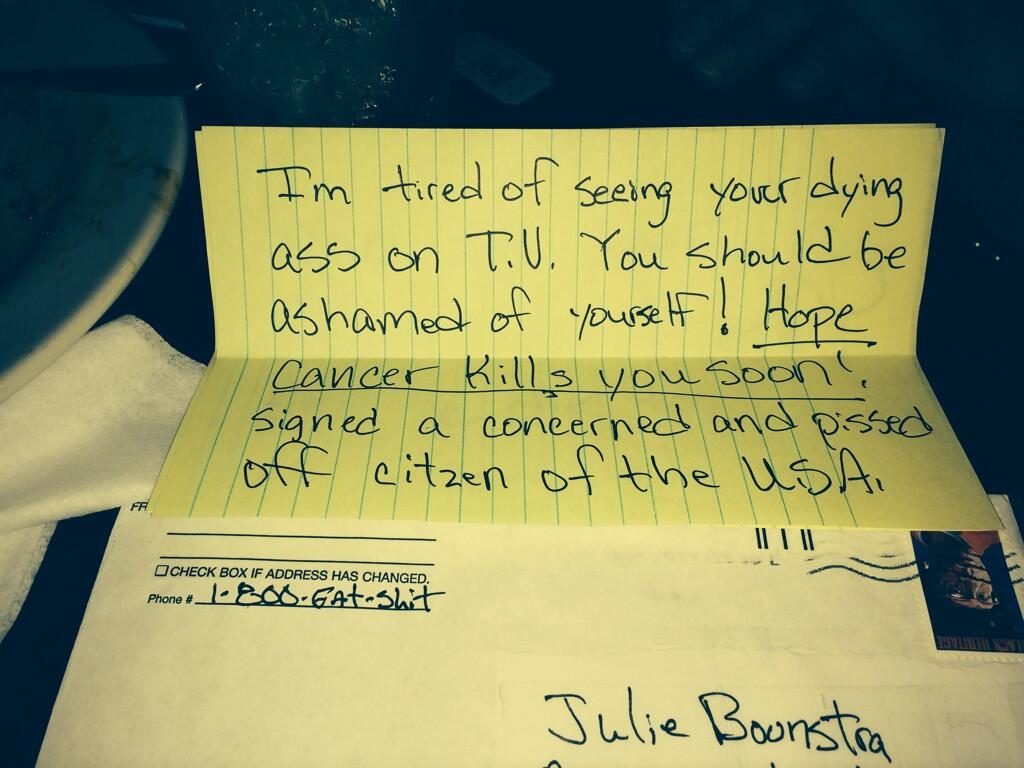 Michigan mom and leukemia patient Julie Boonstra already had her run-in with the tolerant Left. Boonstra, who filmed an ad about her struggles with Obamacare for Americans for Prosperity, was
targeted by Michigan Rep. Gary Peters
(external - login to view)
, who threatened to sue her into silence.
That wasn't the end of the attacks, however. Slade O'Brien, southern regional director for AFP, shared this letter sent anonymously to Boostra.
'Hope cancer kills you soon': Tolerant Left reaches out to Julie Boonstra | Twitchy
(external - login to view)