+6
#1

Top Rated Post
Nov 8th, 2014

Bekkaa Coulson ن ‏@_BekkyC_
@minnman47
Ret USMC Major w 5 Purple Hearts stands guard at Ottawa War Memorial in place of Cirillo
http://www.ijreview.com/2014/11/198902-3-man-ignored-death-threats-stand-guard-war-memorial-marine/ …
@BlueGood2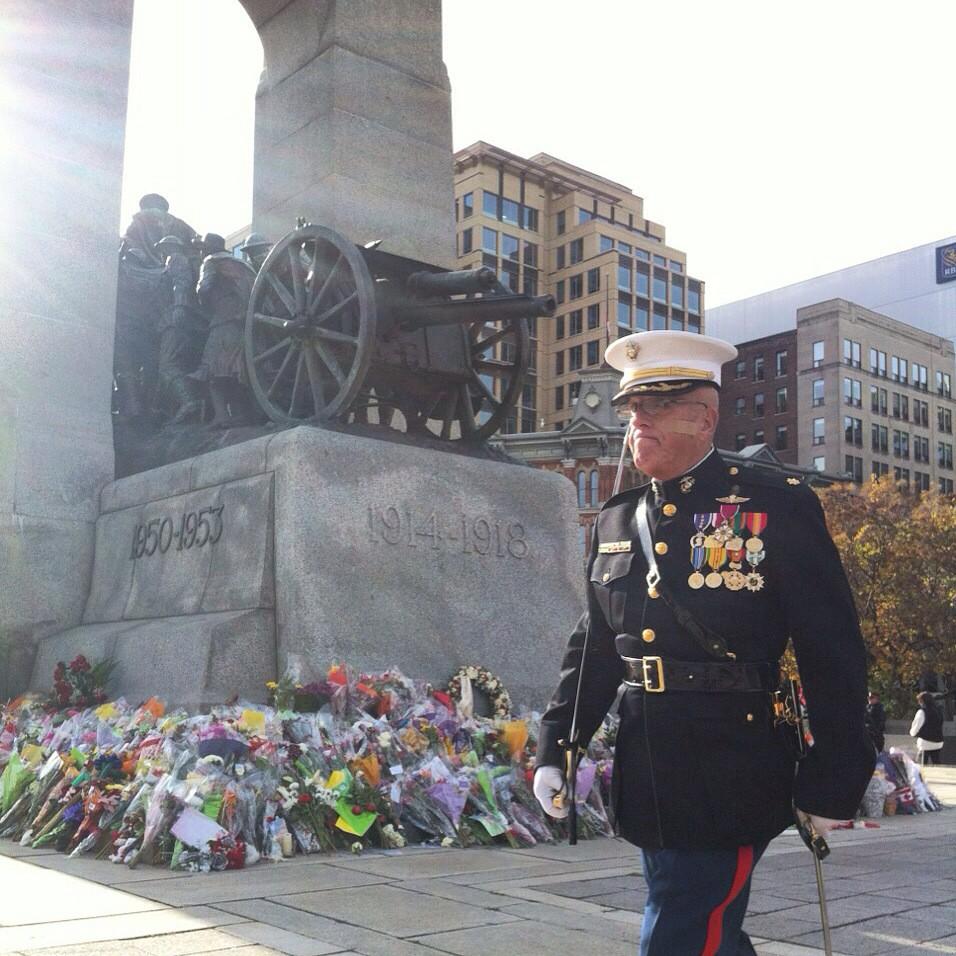 When you've completed tours in Vietnam and have 5 Purple Hearts to boast about, you're already
quite the hero
. But for one retired United States Marine, there was more work to be done.
Marine Major R. E. G. "Fox" Sinke, Jr. heard the news that Corporal Nathan Cirillo
was killed
by a lone gunman while standing guard at Canada's National War Museum and was spurred to take action.
According to
Western Journalism
:
more
A Lone Marine Ignores Death Threats to Stand Guard at War Memorial. What Happened There Haunts Him.
Thank you.