Weeknd severs ties with H&M over ad with black kid in 'monkey' hoodie
Associated Press
More from Associated Press
Published:
January 8, 2018
Updated:
January 8, 2018 8:07 PM EST
The Weeknd. (Veronica Henri/Postmedia Network File Photo)
LONDON — Canadian pop star the Weeknd says he's distancing himself from H&M after it was revealed the clothing giant had released an advertising image of a young black model in a sweatshirt with the words "Coolest monkey in the jungle."
The brand removed the image and apologized, but kept in place other designs modeled by white children.
Toronto native the Weeknd tweeted he was "shocked and embarrassed" and "deeply offended" and would no longer work with the clothing brand.
H&M blunders with monkey ad 1:40
U.K. Labour Party lawmaker Kate Osamor tweeted that she was "totally shocked, dismayed to say the very least" by the image and, addressing H&M, asked "do you think this imagery is an appropriate representation of a young black boy?"
The retailer said Monday that the "image has now been removed from all H&M channels and we sincerely apologize to anyone this may have offended."
The Weeknd first announced in November 2016 that he would be handpicking items for a spring 2017 clothing line bearing his name. He later released a fall line with clothing including jackets, sweatshirts and hoodies.
Meanwhile, LeBron James posted an altered version of the ad to his Instagram, saying he sees the boy as a "young king."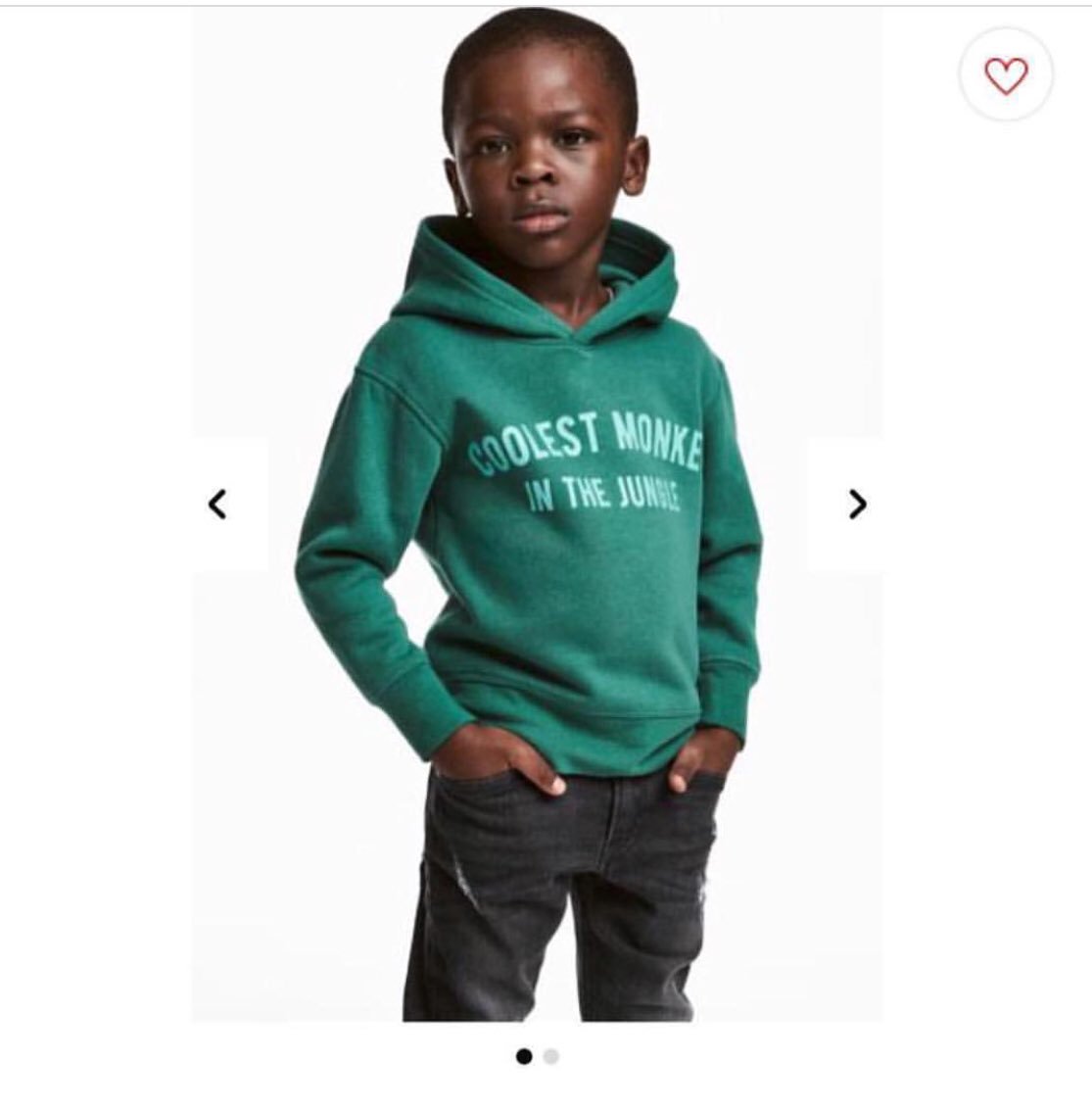 Weeknd severs ties with H&M over ad with black kid in 'monkey' hoodie | Toronto Sun