Ferguson riots: Clashes, looting in Missouri following vigil for teen shot dead by police
A day of protests and vigils Sunday over the death of Michael Brown, a black teenager who was killed following an altercation with a Ferguson police officer, turned violent overnight with reports of riots and looting.
#FergusonShooting: Outrage as Missouri police shoot and kill 'unarmed' black teen
A gathering of mourners at the shooting site Sunday night for Brown, 18, who was to begin his first day in college today, quickly turned violent as people struggled to understand how police could shoot an unarmed teenager in broad daylight.
"We are currently experiencing a riot," a Ferguson police dispatcher said.
The sound of gunfire was reported in the neighborhood late Sunday.
www.youtube.com/watch?v=b5_ZrN30dDg
About 150 officers in riot gear from throughout St. Louis County, along with canine units and a SWAT team, were sent to the area, a dispatcher for the St. Louis County Police Department said.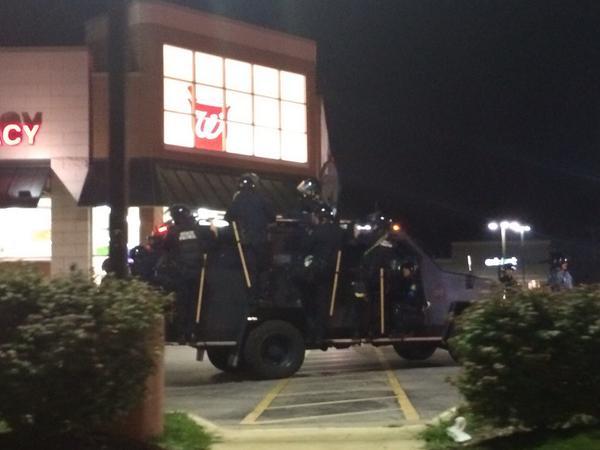 There was no immediate word on injuries.
Although authorities are still investigating the incident, St. Louis Police Chief Jon Belmar said a struggle between Brown and a police officer ensued inside of a police cruiser.
"It is our understanding at this point in the investigation, that within the police car, there was a struggle over the officer's weapon," Belmar told a news conference on Sunday.
Ferguson police cars are not equipped with dash cameras, which would have proven valuable to investigators, nor are there surveillance cameras at the apartment complex where the incident occurred.
Police officials will be hard pressed to explain why the victim was reportedly shot eight times in the course of the altercation.
Brown's mother told local TV channel KSDK that her son was ready to go to college and was visiting his grandmother when the incident took place.
"He didn't bother nobody," she said. "They told me how many times my son was shot - eight," she added.
The officer involved in the incident, who has not been identified, has been described as a six-year veteran and has been put on administrative leave, Belmar told reporters.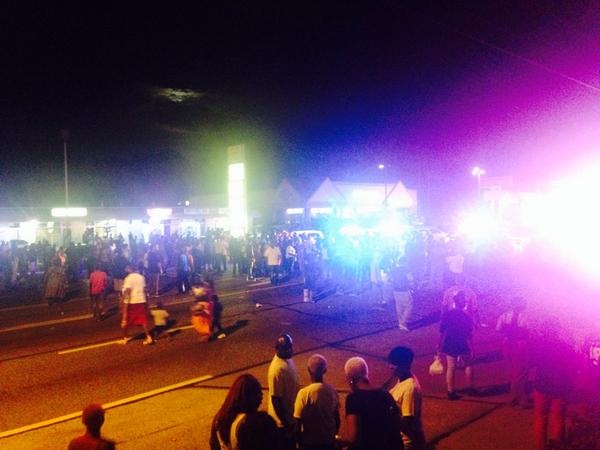 The shooting has brought to the surface lingering tensions between "black residents of North County and a predominantly white Ferguson police force," the St. Louis Post-Dispatch reported Meanwhile, officials have not disclosed the race of the police officer who killed Michael Brown.
St. Louis Mayor Francis Slay tweeted Sunday saying he stands with County Executive Charlie Dooley in his call "for a full and open inquiry into yesterday's shooting in Ferguson."
source:
http://rt.com/usa/179356-ferguson-po...ampaign=chrome