+1
#1

Top Rated Post
Mar 16th, 2017
A new eruption of this active and most dangerous Etna volcano in Europe occurred today March 16, 2017 leading to the injury of 10 persons including the crew of the BBC who were there at the moment.
The volcano is situated in Sicily.
This is about volcanoes
http://www.quran-ayat.com/universe/n....htm#Volcanoes
quran-ayat.com/universe/new_page_3.htm#Volcanoes
This video has been displayed on March 1, 2017
https://www.youtube.com/watch?v=rPo5AuQ3pHY&t=372s
This image has been taken today by ESA, the European Space Agency
================================================== ==========
The image below is from the BBC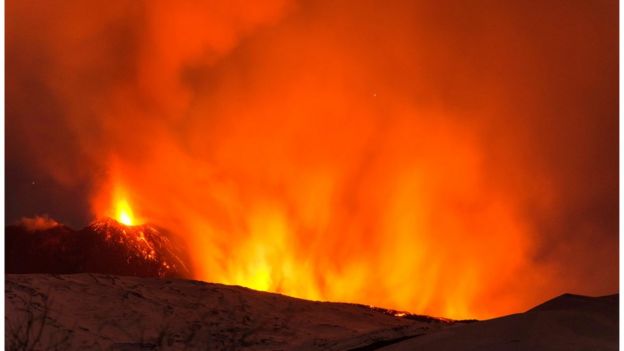 The local internet service here is bad; is the youtube working?
Last edited by selfsame; Mar 16th, 2017 at

04:26 PM

..