ISIS beheads British hostage Henning
A new video has surfaced showing Islamic State militants allegedly beheading UK aid worker Alan Henning, the Associated Press reports.
According to AP, the footage shows an Islamic State (ISIS / ISIL) militant murdering Henning before threatening to also kill American Peter Edward Kassig.
Before ending the video, the Islamic State fighter blames President Barack Obama's renewed military action in Syria and Iraq for his and other hostages' deaths.
"Obama, you have started your aerial bombard of Shams [Syria], which keep on striking our people, so it is only right that we strike the next of your people," the masked militant said, as quoted by AP.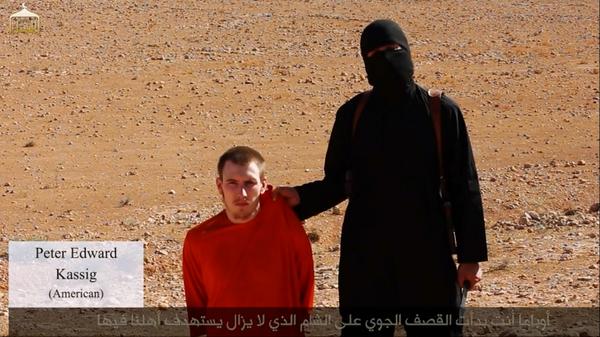 BREAKING NEWS: Islamic State Video shows beheading of UK hostage Alan Henning, warns US hostage Peter Kassig is next
The video was released on Friday and resembles other beheading videos published online by the Islamic State.
Henning is now the fourth Westerner known to be beheaded by the Islamic State. Other victims include one other British aid worker, David Haines, and two Americans: journalists James Foley and Steven Sotloff. An IS-linked group also beheaded a French tourist.
source:
http://rt.com/news/193048-isis-beheads-british-henning/
.................................
You know these idiots have left family members back in the USA, Canada and Britain. It would really suck if they started to drop dead.. along with a few imams who preach this Islamic hate.
But then they would hide behind the Wests laws to protect themselves of course.. Hate the west until you need to hide behind it.