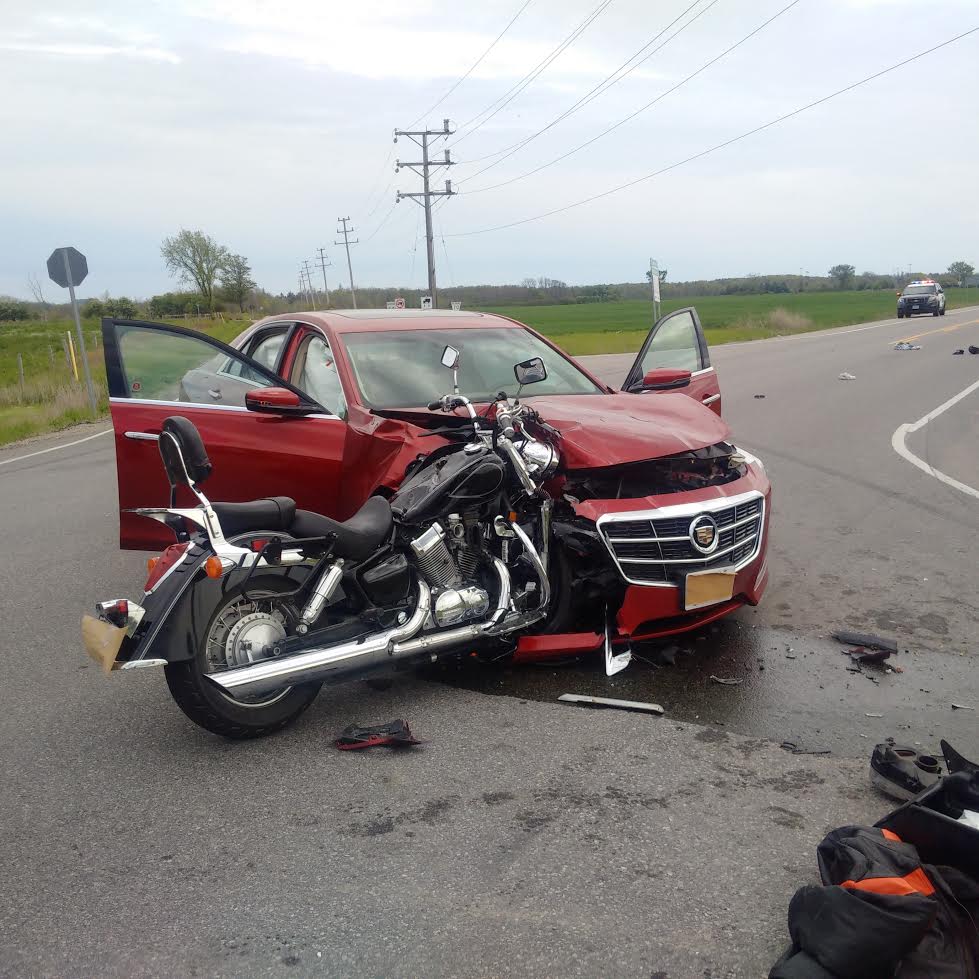 Two dead after motorcycle and car collide on Highway 6 in Jarvis
Police say two women are dead after a motorcycle and car collided earlier today on Highway 6 in Jarvis, Haldimand County.
OPP say a vehicle was travelling west on Haldimand Road 70 and motorcyclist was travelling south bound on Highway 6 when they collided at the intersection, just before 3 p.m. on Saturday.
Police say the driver of the car ran a stop sign.
Two female passengers were thrown off the motorcycle from the impact; they were airlifted to hospital and pronounced dead at hospital.
The female driver of the car was taken to hospital with minor injuries.
Highway 6 is closed between Concession 6 of Walpole and Concession 5 of Woodhouse.
Regional Road 70 is closed between Concession 5 of Walpole and Concession 6 of Woodhouse for the next two hours.
Charges are pending and the investigation is ongoing, according to police.
Two dead after motorcycle and car collide on Highway 6 in Jarvis | CTV Kitchener News