A man has been arrested in the grounds of Buckingham Palace after scaling a perimeter wall, police have said.

The 41-year-old was found in the palace grounds by officers seven minutes after an alarm was activated on Wednesday evening, according to the Met Police.

Buckingham Palace breach: Man arrested in grounds
BBC News
19 May 2016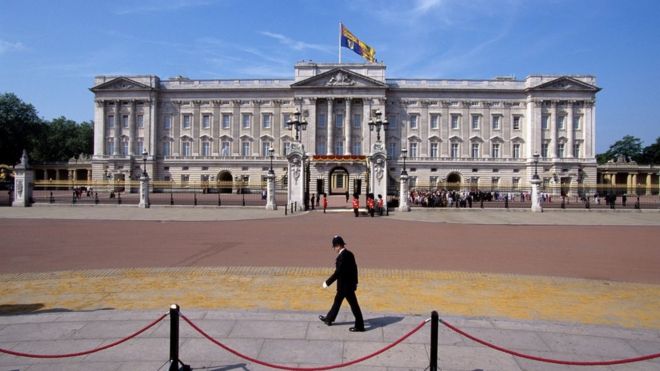 A man has been arrested in the grounds of Buckingham Palace after scaling a perimeter wall, police have said.
The 41-year-old was found in the palace grounds by officers seven minutes after an alarm was activated on Wednesday evening, according to the Met Police.
The suspect, who was not armed, was arrested on suspicion of trespassing on a protected site and is in custody.
It is understood that the Queen was at the palace at the time of the security breach.
'No risk'
A palace spokesman said: "We never comment on security, which is a matter for the police."
Police officers at the Queen's central London residence were alerted at 20:37 BST, the Met said.
Commander Adrian Usher, head of the Met's royalty and specialist protection, said: "I am content that our security measures worked effectively on this occasion and at no time was any individual at risk."
Buckingham Palace breach: Man arrested in grounds - BBC News