Princess Beatrice has become the first British Royal to appear in a movie after having a cameo appearance in a new British movie released on 6th March.
And the movie is about Princess Beatrice's great-great-great-great-grandmother Queen Victoria.
Princess Beatrice, aged 20, the daughter of Prince Andrew (the Queen's son), plays a lady-in-waiting for the young Queen Victoria in the movie about the Queen as a young woman, charting the first years of her reign and her romance with Prince Albert.
Not only that, but Princes Beatrice's mother, the Duchess of York, is the movie's executive producer.
But Princess Beatrice's appearance is fleeting, so don't blink if you wish to see her in the movie....
Princess stars in Bea movies
You'll have to Bea quick ... Princess Beatrice in scene (click to enlarge)
By NADIA MENDOZA
26 Feb 2009
The Sun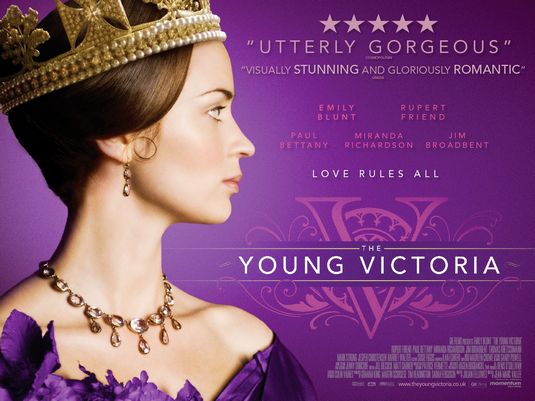 HERE'S budding actress PRINCESS BEATRICE making her movie debut on the big screen.
But the shot of Bea, 20, as a lady-in-waiting in The Young Victoria is the closest film fans will get to clocking her.
Her non-speaking cameo appearance is fleeting.
And a film insider said: "It has been cut, as is the case with a lot of smaller parts. It's all a bit blink-and-you'll-miss-it. She goes past very quickly."
The film, out on March 6, tells the tale of the turbulent early years of the rule of Bea's great-great-great-great gran.
It stars
EMILY BLUNT
as Victoria and
RUPERT FRIEND
as Prince Albert.
Bea's mum
FERGIE
came up with the idea for the movie and is an executive producer.
The Princess, who adored her dazzling corseted period costume, filmed her scene in Lincoln Cathedral.
She said: "It was tiring and I was freezing cold but I absolutely loved it. I am so excited about it."
Budding actress ... Princess Beatrice (click to enlarge)
thesun.co.uk
Last edited by Blackleaf; Mar 1st, 2009 at

02:57 PM

..