US Congress approves Keystone XL pipeline, defies Obama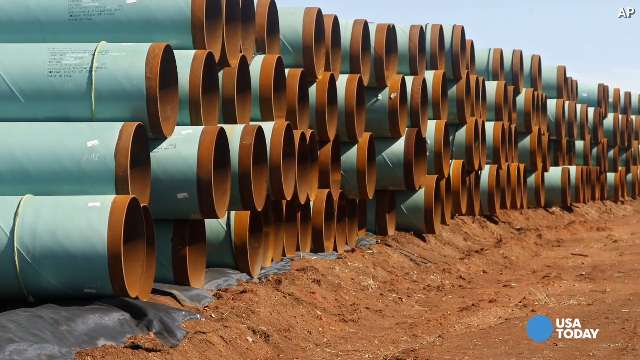 Washington (AFP) - The US Congress gave final approval Wednesday to the controversial Keystone XL pipeline that would transmit Canadian crude to US refineries, defying President Barack Obama's veto threat.
The House of Representatives voted 270 to 152 to pass the measure authorizing builder TransCanada to immediately begin construction on a long-delayed project Republicans say is a job-generator that boosts US energy independence, but which critics oppose on environmental grounds.
Source:
http://finance.yahoo.com/news/us-con...tUWVUA0CUnnIlQ
............................
MetalFloss!! Bite Me!!