Lucky escape after lorry crash in Victoria, Australia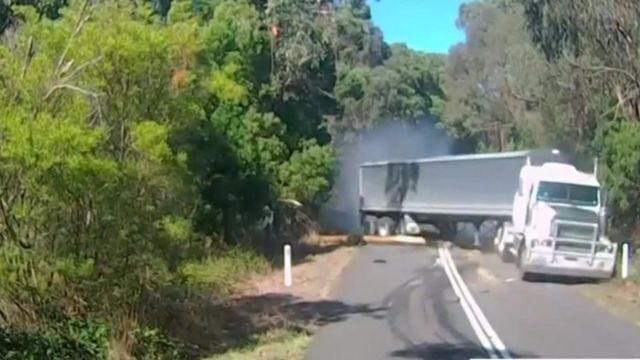 7 April 2016
Last updated at 09:02 BST
Two drivers had a lucky escape after a lorry skidded out of control on a bend.
The incident happened near Carlisle River in Victoria, Australia.
The driver who caught the footage on his dashcam, had stopped to help a woman whose car had been damaged after driving over a tree trunk in the road.
Footage courtesy of Dashcam Owners Australia


Lucky escape after lorry crash in Victoria, Australia - BBC News
http://www.youtube.com/watch?v=apSi_y-AoXg