More than 2,000 dancers from Birmingham will be performing in the Gold Coast Commonwealth Games closing ceremony to welcome the event to the Midlands in 2022.

In 15 minutes, performers hope to "tell the story of a city that is young, diverse and full of talent" to a TV audience of up to one billion people.

The closing cermony takes place later today.

Commonwealth Games handover to 'showcase Birmingham'
15 April 2018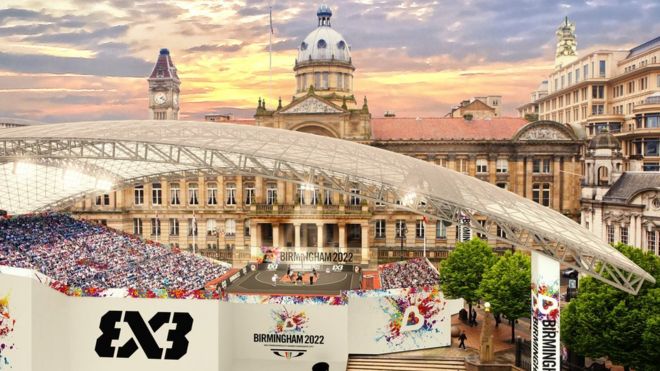 Birmingham will host the next Commonwealth Games in 2022

More than 2,000 dancers from Birmingham will be performing in the Gold Coast Commonwealth Games closing ceremony to welcome the event to the Midlands in 2022.
In 15 minutes, performers hope to "tell the story of a city that is young, diverse and full of talent" to a TV audience of up to one billion people.
The ceremony will be broadcast live on BBC Two from 11:00 BST on Sunday.
Birmingham 2022 organisers said it would be "an opportunity to share this amazing city with the world".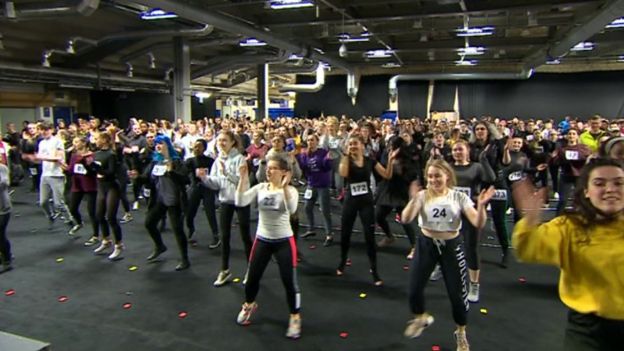 More than 2,000 young people were recruited from Birmingham to take part in the dance
Accompanying the dancers will be a film made by Daniel Alexander from Oldbury and a performance from Erdington-based singer Lady Sanity.
The singer, who will be performing to an audience of 40,000 at the Gold Coast's Carrara Stadium as well as TV audiences around the Commonwealth, said it was "a wonderful opportunity to showcase myself and showcase my city".
Culture Central, which has organised the "mass participation dance",
recruited 2,022 young people to perform live
in the city centre for the handover.
Chief executive Gary Topp said the performance would "tell the story of a city that is young, that is diverse, it's full of talent, it's got energy and that's really looking forward to its future".
Commonwealth Games handover to 'showcase Birmingham' - BBC News