From the not so golden years of radio.
The Moe, Ham and Ed Show
From high atop Mt. Talloola in the Catskills, broadcasting at 5,000 watts of radiated power, it's the Moe, Ham and Ed Show! I'm your announcer, Little Dicky Jimkens!
---
Moe: I'm Moe. That's short for Moe.
Ham: I'm Ham. That's short for Hamish.
Ed: And of course, I'm Ed. That's short for Christopher. Welcome studio audience! Welcome to our friends at home! Dicky, did you have something to say to the fine folks listening at home?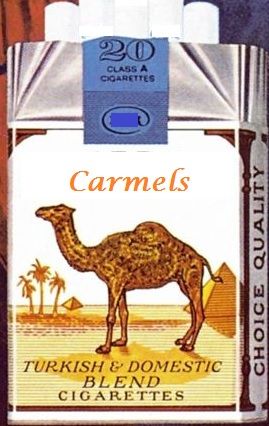 LDJ: I sure did Ed! This portion of the Moe, Ham and Ed show is brought to you by General Dollar Stores. If you're sick, we've got something to sell ya! And Carmel 100 Cigarettes, the sweet smoke! They're looong! And not cut like the others. When you want something long and uncut in your mouth, have a Carmel! Back to you, guys!
Moe: Thanks Dicky. As I always say to the wife around the breakfast table, the 'Moe' I think of it, with all these fancy scientific DNA strings, and science, and stuff, shouldn't we dig up and re-animate people like Bob Hope or Ronald Reagan?
Ham: Great idea, Moe. Reagan would be the ticket to solve all those problems we're having in the Middle East! Heck, Ronnie is THE BOMB!
Ed: Are we having problems with Virginia and Delaware?
Ham: No, no, Ed! Not the middle eastern US. I'm talking about the Middle East of the planet.
Moe: But earth is round...
Ham: Shut up Moe, and gum some bacon. We'll be right back after this message from Carmel!
Last edited by Murphy; Mar 29th, 2017 at

10:52 PM

..