'Ring of fire' eclipse enthralls skywatchers in Middle East, Asia
Reuters
Published:
December 26, 2019
Updated:
December 26, 2019 6:16 PM EST
This composite image shows the moon as it moves in front of the sun in a rare "ring of fire" solar eclipse as seen from Tanjung Piai in Malaysia, Thursday, Dec. 26, 2019.Sadiq Asyraf / AFP via Getty Images
SINGAPORE — Thousands of skywatchers gathered across parts of the Middle East and Asia on Thursday to glimpse the sun forming a ring of fire around the moon in a rare annular solar eclipse.
An annular eclipse occurs when the moon covers the sun's centre but leaves its outer edges visible to form a ring.
Thursday's was visible in Saudi Arabia as well as Singapore, India, Sri Lanka and Indonesia.
"This will be the first of only two annular eclipses visible from Singapore for the rest of the century. So in that sense, it's a very rare event for us," said Albert Ho, president of the Astronomical Society of Singapore. The island's next will be in 2063.
In most years, two solar eclipses are visible from somewhere on Earth. The maximum number is five.
Egg-standing test goes viral as ring-of-fire eclipse crosses Asia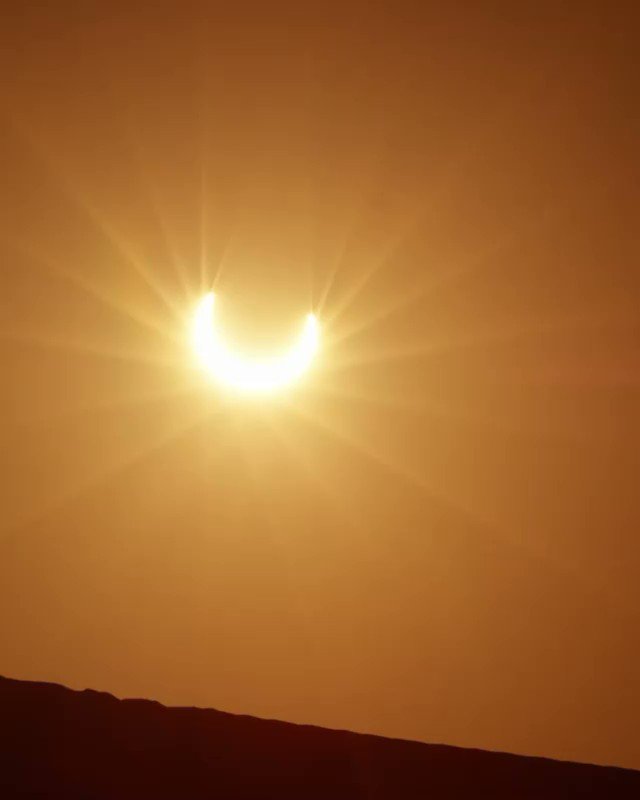 http://youtube.com/watch?v=fYGkdO7QkNQ
http://twitter.com/i/videos/tweet/1210178445201870848
http://torontosun.com/news/world/rin...ddle-east-asia