+1
#151
Re: The British Election
Dec 15th, 2019
Quote: Originally Posted by Serryah
Hey, don't get me wrong. The Tories won. I still won't believe Brexit until I see it with already one lie under BoJo's belt about it, but do agree that it's more than likely now finally.

And I'm glad they had the vote; now they can say for sure that BoJo has the mandate.

This is a great summation of things though, IMO. "What did they expect?"

https://www.youtube.com/watch?v=G0nIhL4v6bY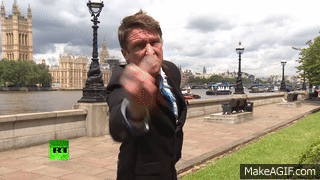 Jonathan Pie:
"When will you learn that reading The Guardian doesn't win you an election?"
"The real world is not on your Facebook feed!"
I like this YouTube comment:
etocadet
2 hours ago
Johnathon pie hates Tories. He doesn't hate Tory voters. That's the difference between him and people like Owen "I'm offended" Jones.