+1
#1

Top Rated Post
Sep 17th, 2019
Massive Semen Explosion after Blaze Hits Bull Artificial Insemination Facility, Firefighters Forced to Dodge 'Projectiles'
A huge fire at a cattle breeding facility in Australia has caused thousands of dollars in damage after at least 100 cylinders containing bull semen were destroyed.
Emergency services were called to the blaze in the early hours at Yarram Herd Services in Gippsland, Victoria.
According to ABC
, it took 10 fire crews more than two hours to fully extinguish the fire after it broke out around 3 a.m. local time.
A spokesman from the Country Fire Authority told
Daily Mail Australia
that the fire had "completely shredded the building."
Country Fire Authority Gippsland commander Chris Loeschenkohl said the crew had to be wary of "projectiles" coming at them while they tackled the blaze.
"The liquid inside the cylinders was rapidly expanding and essentially the lids of the cryogenic cylinders were just popping off the top and projectiles were being thrown from the building," he told ABC.
"So firefighters went into a defensive mode initially to protect themselves, because there were also LPG cylinders at the neighboring property, and they did a magnificent job."
Loeschenkohl added that he has never had "anything to do with the artificial insemination (AI) side of things before" during his career.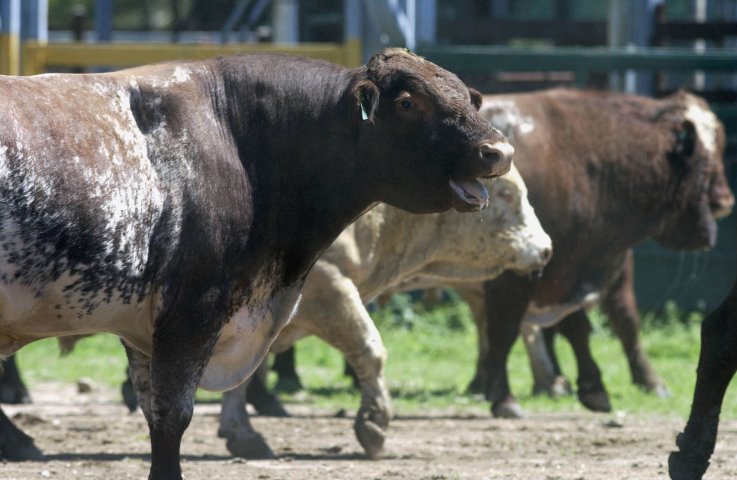 More:
https://www.newsweek.com/fire-bull-s...tralia-1459673