Jimmy Roberts, five-time Stanley Cup winner with Canadiens, dies at 75
Jimmy Roberts, a five-time Stanley Cup champion with the Montreal Canadiens and an original member of the St. Louis Blues, died Friday. He was 75.
Roberts played 712 games in parts of 10 seasons with the Canadiens, starting out as a rookie in 1963-64.
Though not long on pure talent or athletic ability, Roberts proved a hard-working, versatile player who could fill in on defence, wing or centre.
"I had made up my mind early that I wanted to make my living as a hockey player; I wasn't a rink rat or anything like that. I kept it to myself and worked harder and harder at it," he told newspaper reporter Tim Burke in 1972.
After he first made the Canadiens, about 2,000 people showed up at the train station at in home town of Port Hope, Ontario, about 100 km east of Toronto, to celebrate his feat, singing "Scotland the Brave" in his honour, he once noted.
Roberts was scheduled to drop the ceremonial puck Saturday night before the St. Louis Blues' Hockey Fights Cancer Night game against the New York Islanders.
Playing both defence and forward, Roberts had 126 goals and 194 assists in 1,006 regular-season games with Montreal and St. Louis.
The longtime Scotty Bowman protégé had 20 goals and 16 assists in 153 playoff games, helping the Canadiens win titles in 1965, 1966, 1973, 1976 and 1977.
Roberts was the first player taken by St. Louis in the 1967 expansion draft and helped the Blues reach the Stanley Cup finals in each of their first three seasons. He was a three-time All-Star.
"Jimmy was the franchise's first-ever draft pick and was instrumental in building the foundation of Blues hockey as a player and upholding its tradition as an alumnus. Our thoughts and prayers go out to his wife, Judy, and their two daughters," the St. Louis Blues team said in a statement.
Roberts was an NHL head coach with Buffalo and Hartford, going 45-21-16 in 1981-82 with the Sabres and 26-41-13 in 1991-92 with the Whalers. He was 3-3-3 as St. Louis' interim head coach in 1996-97.
Roberts also was an assistant coach with the Sabres, Whalers and Blues, and led the Springfield Indians to Calder Cup titles in the American Hockey League in 1990 and 1991.
"Jimmy was a tremendous competitor. I played against him and he played hard," said Craig Ramsey, a former Buffalo player who works as a consultant for the Canadiens.
"When he came here, he was just as intense as a coach. It took him a couple years to get past his playing days, but I had the utmost admiration for Jimmy. As a person, he wanted you to be successful. He was doing everything he could to have the players do their best. I really enjoyed working with him and I admired him a lot."
Roberts first played for Bowman with the junior Peterborough Petes.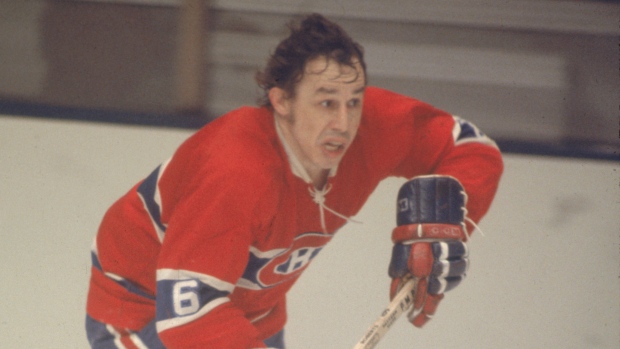 source:
https://ca.news.yahoo.com/jimmy-robe...131300037.html