American killed fighting for Isis, White House confirms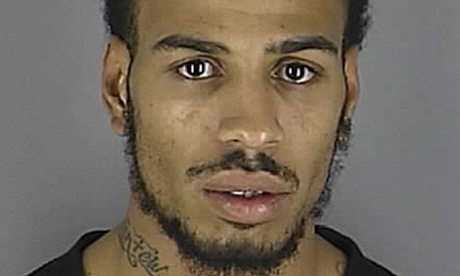 An American fighting for the Islamic State was killed over the weekend in Syria, US officials have said.
The United States had been aware that Douglas McCain, 33, a one-time aspiring rapper and basketball fan from California, was in Syria, the White House said, confirming his death.
McCain, who converted from Christianity to Islam about a decade ago, was killed in fighting against the al-Nusra Front, a group linked to al-Qaida and blacklisted by the United States, US media reports said.
"We continue to use every tool we possess to disrupt and dissuade individuals from traveling abroad for violent jihad and to track and engage those who return," said National Security Council spokeswoman Caitlin Hayden.
The US state department informed the family of his death on Monday. "We are in contact with the family and are providing all possible consular assistance," department spokeswoman Jen Psaki said.
McCain's affiliation to Isis – which has overrun large swathes of Iraq and Syria in a brutal offensive – and his death had left his family "devastated" and "just as surprised as the country", his uncle Ken McCain told CNN.
He was "a good person, loved his family, loved his mother, loved his faith", the uncle said, referring to his nephew's Christian beliefs before his conversion to Islam.
A senior Obama administration official told NBC: "The threat we are most concerned about to the homeland is that of fighters like this returning to the US and committing acts of terrorism."
US officials last week told AFP that more than 100 US nationals had left to fight in Syria or tried to do so, while hundreds of Britons have also reportedly made the journey, along with those from other European countries.
The US state department estimates there are about 12,000 foreign fighters from at least 50 countries in Syria.
Barack Obama is scheduled to lead a special UN security council meeting in September on the threats posed by foreign fighters in Syria and Iraq.
Former classmates recalled McCain as a "goofball."
"Doug was a fun guy to be around. Played basketball, joked a lot … Got along with most … Wasn't the best athlete but liked to play," a former friend told NBC News.
Friends said on Twitter that he converted to Islam in around 2004.
NBC said McCain, from San Diego, was carrying about $800 in cash and his American passport when he was killed.
It cited an activist as saying McCain was among three foreign fighters in the Isis camp who died during the battle, although details were sketchy.
On Facebook he had called himself "Duale ThaslaveofAllah," and his Twitter bio read "It's Islam over everything", according to NBC.
source:
American killed fighting for Isis, White House confirms | World news | theguardian.com