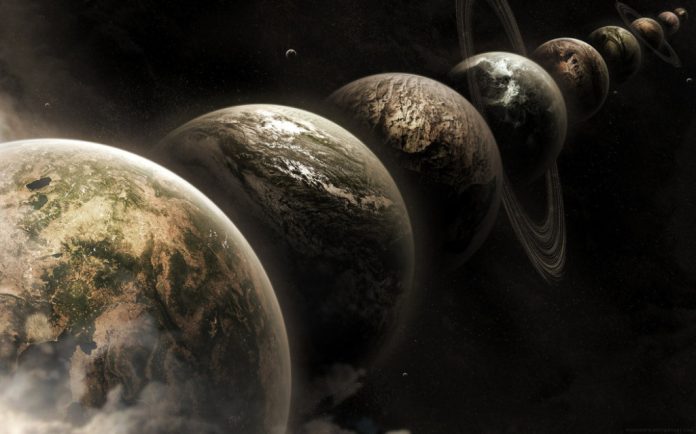 In quantum physics—the scientific study of the nature of physical reality—there is plenty of room for interpretation within the realm of what is known. The most popular mainstream interpretation, the
Copenhagen interpretation
, has as one of its central tenets the concept of wave function collapse. That is to say, every event exists as a "wave function" which contains every possible outcome of that event, which "collapses"—distilling into the actual outcome, once it is observed. For example, if a room is unobserved, anything and everything that could possibly be in that room exists in "quantum superposition"—an indeterminate state, full of every possibility, at least until someone enters the room and observes it, thereby collapsing the wave function and solidifying the reality.
The role of the observer has long been a source of contention for those who disagree with the theory. The strongest competition to this interpretation, and probably the second most popular mainstream interpretation (meaning, a lot of incredibly smart people think it's a sound theory) is called the Everett interpretation after
Hugh Everett
, who first proposed it in 1957. It's known colloquially as the Many Worlds Interpretation (MWI), because it postulates simply that the wave function never collapses; it simply branches into its own unique world-line, resulting in every possible outcome of every situation existing in physical reality. If you're having a hard time getting your head around that statement (and the fact that it's held to be correct by the likes of
Stephen Hawking
), allow us to spell out some of the implications for you—but first, you may want to plug your ears to hold your brains in.
http://www.qwaym.com/10-mind-bending...worlds-theory/
For those who are sick of the political bull shit and want to excise your brains a little...