Five British nationals have died in a car crash in Sweden, the Foreign Office has said.

It is understood the members of the indie band Viola Beach were killed in the accident, which happened on Saturday in the Swedish capital Stockholm.

The car plunged more than 82ft from a highway bridge into a canal, the police say.

The Foreign Office said it was in contact with the local authorities and supporting the families of the victims.

UK band Viola Beach 'killed in Swedish car crash'
BBC News
14 February 2016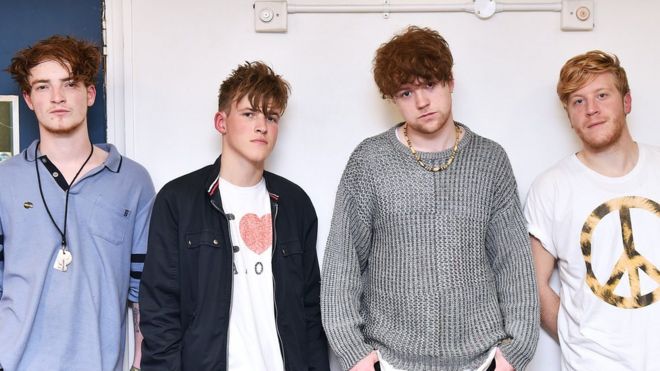 The four-piece Warrington-based band released their debut single Swings & Waterslides last year
Five British nationals have died in a car crash in Sweden, the Foreign Office has said.
It is understood the members of the indie band Viola Beach were killed in the accident, which happened on Saturday in the Swedish capital Stockholm.
The car plunged more than 82ft from a highway bridge into a canal, the police say.
The Foreign Office said it was in contact with the local authorities and supporting the families of the victims.
The Warrington-based band members were Kris Leonard, River Reeves, Tomas Lowe and Jack Dakin.
They were due to play a gig in Guildford in Surrey on Saturday, and were part of the line-up for Swedish music festival Where is the Music? on Friday.
The four-piece released their debut single Swings & Waterslides last year and had featured on BBC Introducing, which showcases up-and-coming music artists.
Tributes have been pouring in on social media for the band.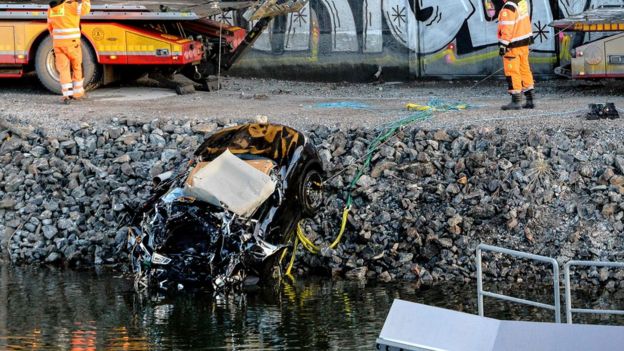 The car was towed from the canal under the E4 highway bridge in Stockholm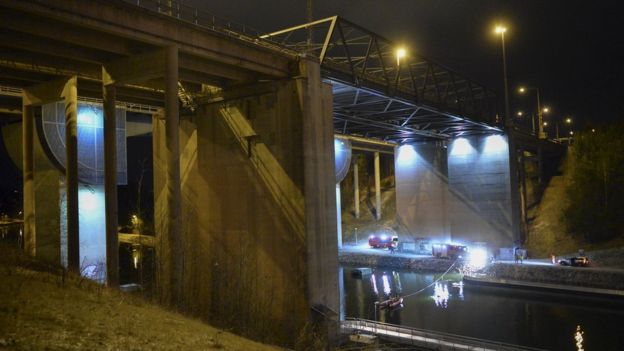 The accident happened on Saturday


UK band Viola Beach 'killed in Swedish car crash' - BBC News