Walmart apologizes for 'Fat Girl Costumes' on website
By
Rosalyn Solomon
, QMI Agency
First posted: Tuesday, October 28, 2014 01:30 PM EDT
Walmart was left handing out apologies after labelling plus size women's Halloween costumes as "Fat Girl Costumes" on their website.
Shoppers took to Twitter Monday demanding an explanation from Walmart in the U.S. The label, which was not seen on the Canadian website, was appeared as a subcategory under "Women's Plus Size Halloween Costumes".
The page has since been updated and the questionable label removed. The company has sent an apology through Twitter.
It appears the company couldn't move fast enough to remove the term as multiple people were able to capture a screengrab of the offensive page.
What's scary about this mess up is that when it comes to slip ups in clothing sizes and labels, this isn't a new controversy – and it seems history keeps repeating itself. Remember
Target's 'Manatee Grey'
label on a larger-sized dress
just a few months back? Or clothing brand
J. Crew's tiny 000 size
?
As for company apologies - do they make a difference? It seems one retailer or another is apologizing for something offensive every week. Instead of doling out generic apology statements, why not update the public on the process they're taking to ensure it's not going to happen again? THAT would be a semi-sweet treat.
This screengrab of Walmart.com shows the "Fat Girl Costume" label before it was taken down.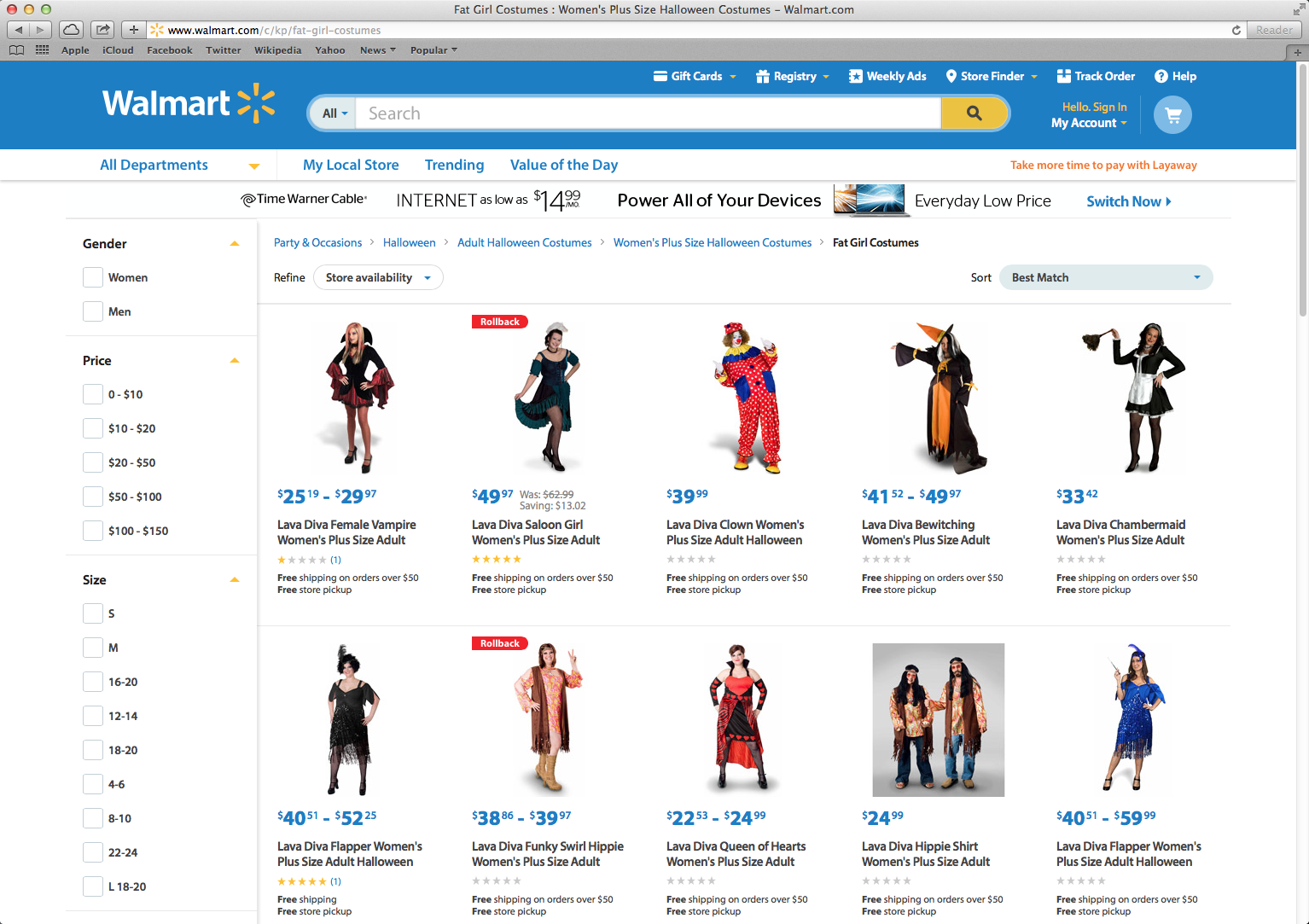 Walmart apologizes for 'Fat Girl Costumes' on website | Fashion | Life | Toronto