#3031
Re: What Are You Watching Right Now?
Aug 26th, 2018
Eight Go Rallying: The Road to Saigon
(2018 )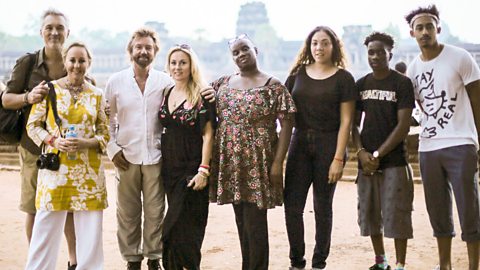 In an exhilarating four-part BBC series, four celebrity duos put their driving skills and relationships to the test as they join in on a part of the Endurance Rally Association's Road to Saigon in a fleet of classic cars. Each of the celebrity duos sports a range of skills and they start their adventure in bespoke rally-prepped cars: broadcasting legend Noel Edmonds and his wife Liz drive a classic MGB GT; husband and wife Martin Kemp (Spandau Ballet; EastEnders) and Shirlie Kemp (Wham!) drive a 1972 Mini; restaurateur and food broadcaster Andi Oliver and her TV presenter daughter Miquita Oliver have the oldest car - a 1959 Morris Minor; and friends Tinchy Stryder (rapper) and Jordan Stephens (Rizzle Kicks) have been given a Hillman Imp.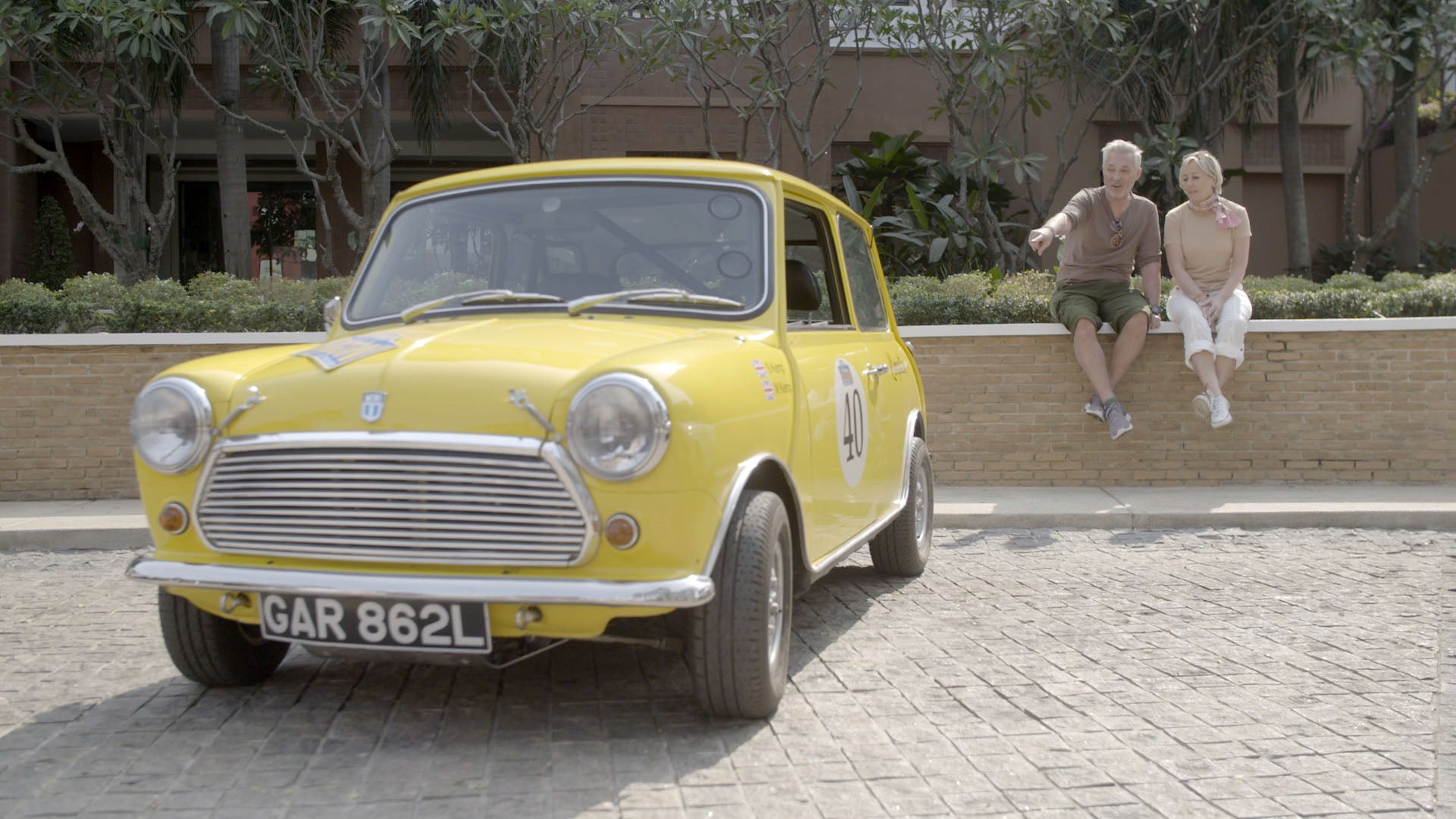 From Chiang Mai in northern Thailand through Cambodia and Vietnam, their challenge is to drive over 3,000km, through some of the least-explored areas of the region and taking on some of the most challenging roads in the world. Over 12 days, the series captures all the laughs, beautiful landscapes and inevitable drama of this truly unique journey revealing if the celebrity ralliers have got what it takes to make it all the way to the finish line. To be in with a chance of getting to the finishing line, they have to work closely in their driver/navigator pairs finding their way using a Tulip Map and try to keep their cool when engines fail and cars break down. The ralliers also have a chance to soak up the sights and sounds of this part of the world and reflect on its recent past.

In the first episode, the celebrity pairs are plunged straight into the busy rush hour of northern Thailand's biggest city, Chiang Mai, with only an obscure Tulip Map to guide them onto the open roads and up over the phenomenally steep Chae Son Hills. This once-in-a-lifetime experience tests the teams, and their cars, to the limit.
Watch it here:
https://www.dailymotion.com/video/x6sbkdp
The Misadventures of Romesh Ranganathan
(2018 )
Episode 3: Albania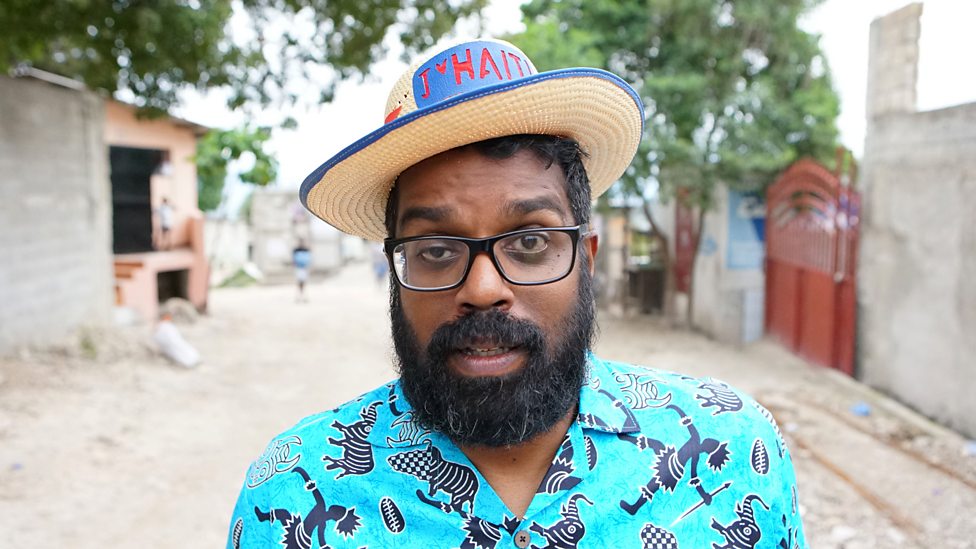 BBC comedy travel documentary series in the same vein as Karl Pilkington's An Idiot Abroad.
Romesh Ranganathan is a British comedian and TV presenter whose idea of a nice trip away is two weeks in the Algarve. In this three-part series, he is travelling way beyond his comfort zone and the world of complimentary breakfast buffets to some of the most unlikely places on earth for a holiday. Hosted by locals and fully immersed in the local culture, Romesh gets an eye-opening, and at times heart-stopping, insider's guide to countries that are big on natural beauty, character and charm.
In this episode, Romesh travels to Albania to get an insider's guide to the country and to find out whether his own preconceptions about the Eastern European outpost are right. From a brief glance at an atlas, Albania has everything - beaches on the same coastline as Greece and Croatia, hills to trek in and stunning mountains. But for some reason all the average Brit knows about Albania is the old black and white clips from the communist era - and most of those have been mistaken for clips shot in Moscow.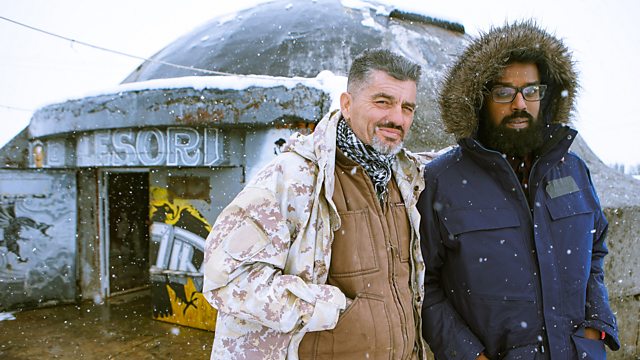 On arrival, Romesh does indeed discover a country that is bleak and miserable, but then again it is raining, and even his native Crawley seems a bit lacklustre in the rain. Guided by local TV presenter and journalist Erjona Rusi, Romesh is taken on a whistle-stop tour of the country. He visits the beaches (apparently stunning in the summer, but when Ramesh arrives it is -10 degrees) and is hosted on a unique homestay in a beautiful isolated shepherds' village, where he is sent out on overnight wolf patrol and then embarks on a treacherous seven-hour journey into the mountains.
Along the way, Romesh tries to discover why Albania has remained a stubbornly unfashionable holiday destination, while many other formerly communist nations have leapt ahead. Romesh meets those at the extremes of this unique country, from the rural farmers to the billionaire playboys who live in the cities next to supermodels. He ends up with sheep poo mysteriously smeared across his back and, in a move he will doubtless come to regret, a tattoo emblazoned across his forearm. He finds a people desperate to throw off their reputation as the home of eastern mafia gangs, lots of Raki and a level of hospitality that he describes as 'second to none' as he gets an insider's guide to Albania.
Watch it here:
https://www.dailymotion.com/video/x6oucbl
Last edited by Blackleaf; Aug 26th, 2018 at

01:59 PM

..