+1
#1

Top Rated Post
Apr 25th, 2017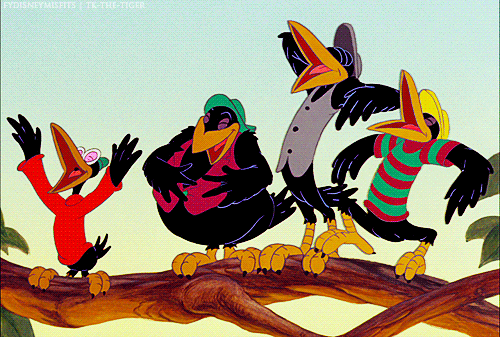 Abbreviated pundit roundup: Trump's failure of a presidency
We begin today's roundup with Peter Baker at The New York Times who highlights Trump's trail of broken promises:
Many of the more high-profile promises he made on the campaign trail are stalled or incomplete, like building a border wall, renegotiating or scrapping the North American Free Trade Agreement, temporarily barring visitors from predominantly Muslim countries and revamping health care. Moreover, he has done nothing to build public support, and his approval ratings are still hovering around 40 percent, far lower than any other modern president at this point in his tenure.
To the extent that he is being held to a measurement he disdains, he has no one to blame but himself. In October, he issued a "Contract With the American Voter," which he called "my 100-day action plan to Make America Great Again." He has begun many of the executive actions he promised in that plan. But of the 10 major pieces of legislation whose passage he vowed to fight for "within the first 100 days," only one has even been introduced.
"None have been passed — not a single one — and nine haven't even been sent to the Congress," said Ronald A. Klain, who was a top White House aide under Mr. Obama and President Bill Clinton. "If Trump finds himself hoisted on the 100-day test, it is a petard that he erected for himself."
Jonathan Chait looks at how Trump is trying to fake progress via executive orders:
Donald Trump's administration is scurrying around in advance of the 100-day marker, trying to look busy and productive — trying to create the illusion of an imminent health-care deal, hinting at forthcoming plans to cut taxes, and even promising to send somebody to Mars — and, especially, issuing a flurry of executive orders. [...]
A closer look at Trump's latest executive orders, which Jonathan Swan has obtained, shows that the effort proves the opposite of its intended message. One of the new orders will create an office at the Department of Veterans Affairs that will "identify barriers to the Secretary's authority to put the well-being of our veterans first." Another will "review prior monument designations [of federal lands] and suggest legislative changes or modifications to the monument proclamations." Another orders "a review of the locations available for off-shore oil and gas exploration." And then there is "an interagency task force to examine the concerns of rural America and suggest legislative and regulatory changes to address them."
These steps are not evidence of a government working productively. They are the kinds of steps that ought to have been taken two years ago by the president when he started his campaign. [...] Trump has the vague idea that there are laws that are making life too hard for veterans, and fossil-fuel operators, and people in small towns, but he has no idea what those laws are. His "executive orders" are actually just using the government to start the process of designing his campaign platform for him.
Eugene Robinson explains how Trump's border wall promise is crumbling:
In the annals of pathetic climb-downs, this Sunday-morning tweet from President Trump deserves a special place of honor, or perhaps dishonor:
"Eventually, but at a later date so we can get started early, Mexico will be paying, in some form, for the badly needed border wall."
To put those weasel words in context, let me ask a question of all you small-business owners out there. If a customer brings some merchandise to the cash register and promises that one of his neighbors will pay you for it "eventually . . . at a later date . . . in some form," what are your odds of ever seeing that money? How likely is it that "in some form" means cash? Do you let him walk out with the goods, or do you remind him you weren't born yesterday?
Trump apparently believes we are all hopelessly naive. With his presidency nearing the 100-day mark, he is desperate not to have to acknowledge that his outrageous, ridiculous, impossible campaign promises were, in fact, outrageous, ridiculous and impossible.
The Washington Post adds its take on the wall:
It may be, as Mr. Trump told Ms. Pace, that "my base really wants it," but the project is otherwise unpopular, including with many Republican legislators from the border region, and for good reason. A physical barrier along the entire southern border would be a colossal waste of money and a terrible symbol of American attitudes. That would be true even if, as he repeatedly promised during the campaign, Mexico would foot the bill. And it won't.
Margaret Hartmann:
Since the campaign, Trump has repeatedly denied claims that that the wall is some kind of fence or invisible line. He was at it again on earlier on Monday, telling the Associated Press that he is definitely building a physical wall on the souther border, because "my base really wants it" (though polls suggest the opposite). The wall even got some exciting new features; Trump claimed it will cost less than half of what experts estimate and stop all drugs from coming into the country...
On a final note, Paul Waldman at The Week explains why Trump is so bad at negotiating:
As a businessman, Trump's dealmaking was built on a particular commodity: his celebrity. He understood early on that if he created a public image of wealth and glamour, then people would want to get a taste of it by associating themselves with him. He could use that public image to get loans that he might not repay, get partners in real estate projects, get developers to license his name for their own hotels and resorts, and get people to sign up for a scam university. If one deal fell through, there would always be someone else who wanted the Trump name to rub off on them. Because he could walk away and find a different mark — er, partner — he could negotiate from a position of strength.
But now Trump is in a very different situation. He has only one group of potential partners — 535 of them — and he has to keep convincing them to go along with him. Not only that, at times he'll even need the help of Democrats, who despise him and everything he stands for. Winning them over will require skill and subtlety. And Donald Trump is not a subtle man.
Abbreviated pundit roundup: Trump's failure of a presidency
Angela Merkel 'had to explain fundamentals of EU trade to Donald Trump 11 times' | The Independent