whether this belonged in "Politics" or "Jokes," but here's Donny Dodger's bold vision for the. . .
SPAAAAAACE FOOOOOORCE!
Next to the shield from which it was knocked off.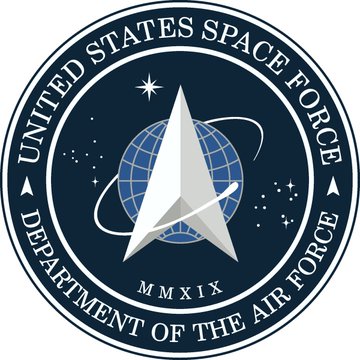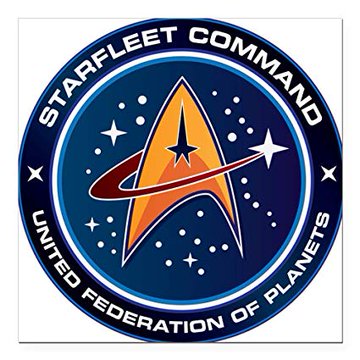 Come to think of it, though, it does kinda represent Donny Dodger's vision. Recycled fantasy, theft, lying, and lack of creativity.
Even as we speak, U.S. spacemen are being laughed out of mess halls and NCO clubs the world round.
"This somewhat comical appropriation of "Star Trek" imagery carries a certain irony. The universe of "Star Trek" has always provided a hopeful, near-utopian vision for humanity, where we have finally learned to set aside things like racial prejudice and gender inequality, and we all work together toward a common purpose and quest. Money is a thing of the past because no one wants for any material need, and we have united much of the galaxy in a peaceful assembly of sovereign worlds.
Contrast that for a moment with the current administration's values and practices: racial resentments and fear stoked for cynical political purposes, the wealthy made even more obscenely so through grift and political influence, coarse and bullying behavior masquerading as diplomacy, to name but a few. Even the notion of a "Space Force" seems patently absurd coming from an administration where science is mocked and disregarded."
-- George Takei
Last edited by Tecumsehsbones; Jan 25th, 2020 at

01:06 PM

..