+1
#1

Top Rated Post
Sep 26th, 2016
Marlins pitcher Jose Fernandez killed in boat crash
By
Scott Mitchell
, Toronto Sun
First posted: Sunday, September 25, 2016 09:34 AM EDT | Updated: Sunday, September 25, 2016 04:06 PM EDT
The pennant chases, the wild-card races, all of it was put on hold Sunday morning.
When the baseball world awoke, it was to the tragic news that Miami Marlins ace Jose Fernandez had been killed in a boating accident in the early morning hours near Miami Beach.
Fernandez was 24.
As Toronto Blue Jays players filtered into the Rogers Centre clubhouse to get ready for an afternoon game against the New York Yankees, they milled around TV screens in utter disbelief.
"He's too young," said 39-year-old reliever Jason Grilli, who didn't know Fernandez, personally. "I don't care, ballplayer or not, it's just too young. It's tragic."
Tragic for so many reasons.
Not only was Fernandez well-liked, his vibrant personality showing each and every time he took the mound through an all-too-short Major League career that began in 2013, but he was also one of the best pitchers in baseball.
In 29 starts this season, the Cuban-born Fernandez was 16-8 with a 2.86 ERA and leading all MLB starters with a gaudy rate of 12.49 strikeouts per nine innings.
The Marlins selected Fernandez, a Florida high schooler who defected as a teenager, with the 14th overall pick in the 2011 MLB Draft, before watching him blow through the minor leagues — he needed just 138 1/3 innings of seasoning — to make his Major League debut in 2013.
None of his exploits on the mound mattered much on a somber Sunday morning.
"We all take a minute to mourn and reflect on just life in general," Grilli said. "Every day you get up, it's a blessing, and to put on a uniform and play it's that much more. Times like these, baseball doesn't take precedence. You take a moment to think about your own life and family and people that you love.
"Just because we're ballplayers, we're not immune to mortality."
The Marlins game against the Atlanta Braves scheduled for Sunday afternoon at Marlins Park was cancelled, and the Blue Jays, as well as every other team across baseball, held a moment of silence prior to the first pitch.
According to Florida authorities, Fernandez and two other men were found around 3:15 a.m., after their 32-foot boat crashed into a jetty at a high rate of speed.
At a teary-eyed news conference, the Marlins organization attempted to convey their thoughts, as all of the players gathered wearing their black jerseys.
"There's no words to describe how this organization feels," Marlins president David Samson said. "Jose was someone who we've known since he was a drafted young man, and I think when you talk about a tragedy like this, there are no words that come to mind. There's no playbook, there's no words of consolation.
"There's prayer and there's thought toward his family, toward his soon-to-be-born daughter, and you recognize how precious life is and how taking things for granted is a fool's game."
Grilli, who said he has never had to deal with the sudden loss of a teammate, felt for the players in the Marlins clubhouse and thought cancelling the game was the right call.
"I can't imagine the chills that those guys have to face knowing they're going to have an empty locker there," Grilli said.
"I think that's a good move. If that happened to one of my teammates, there's no way I could think about a baseball game.
"This is family, it really is. Especially around this time of year when you spend a whole season with these guys and you ****, shave, shine and shampoo with people that are your brothers, man. It's horrible. It doesn't even seem real."
Blue Jays outfielder Dalton Pompey, who is five months younger than Fernandez, noted that Fernandez was scheduled to pitch for the Marlins on Monday.
"Guys are kind of in shock here," Pompey said. "I can imagine what it's like there. There's definitely an appreciation for life on a day like today."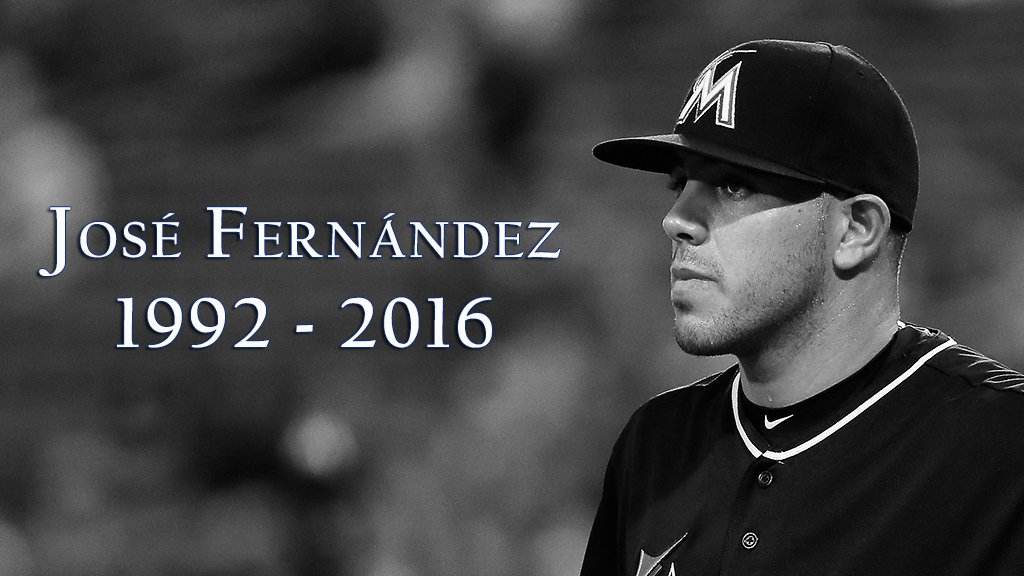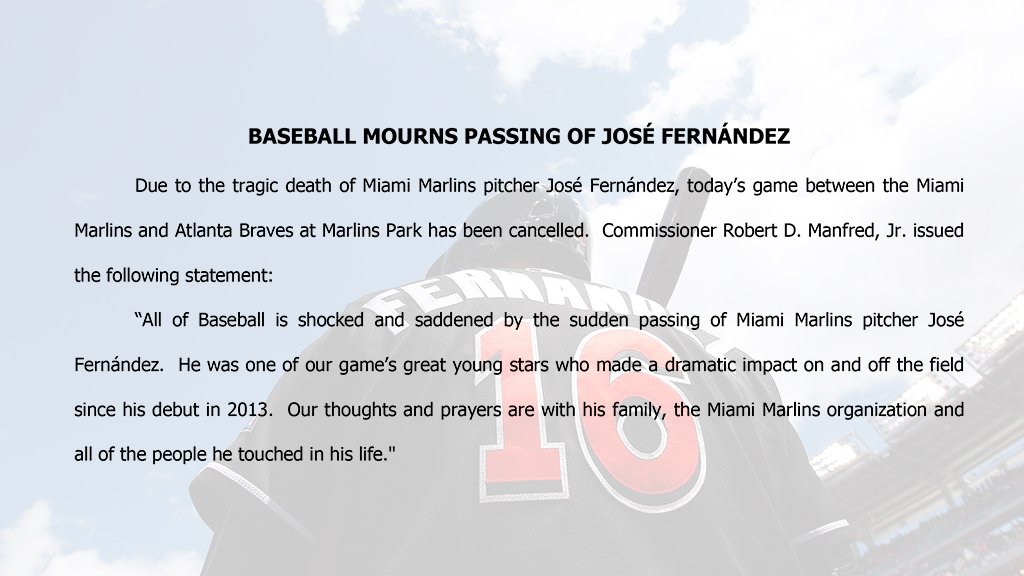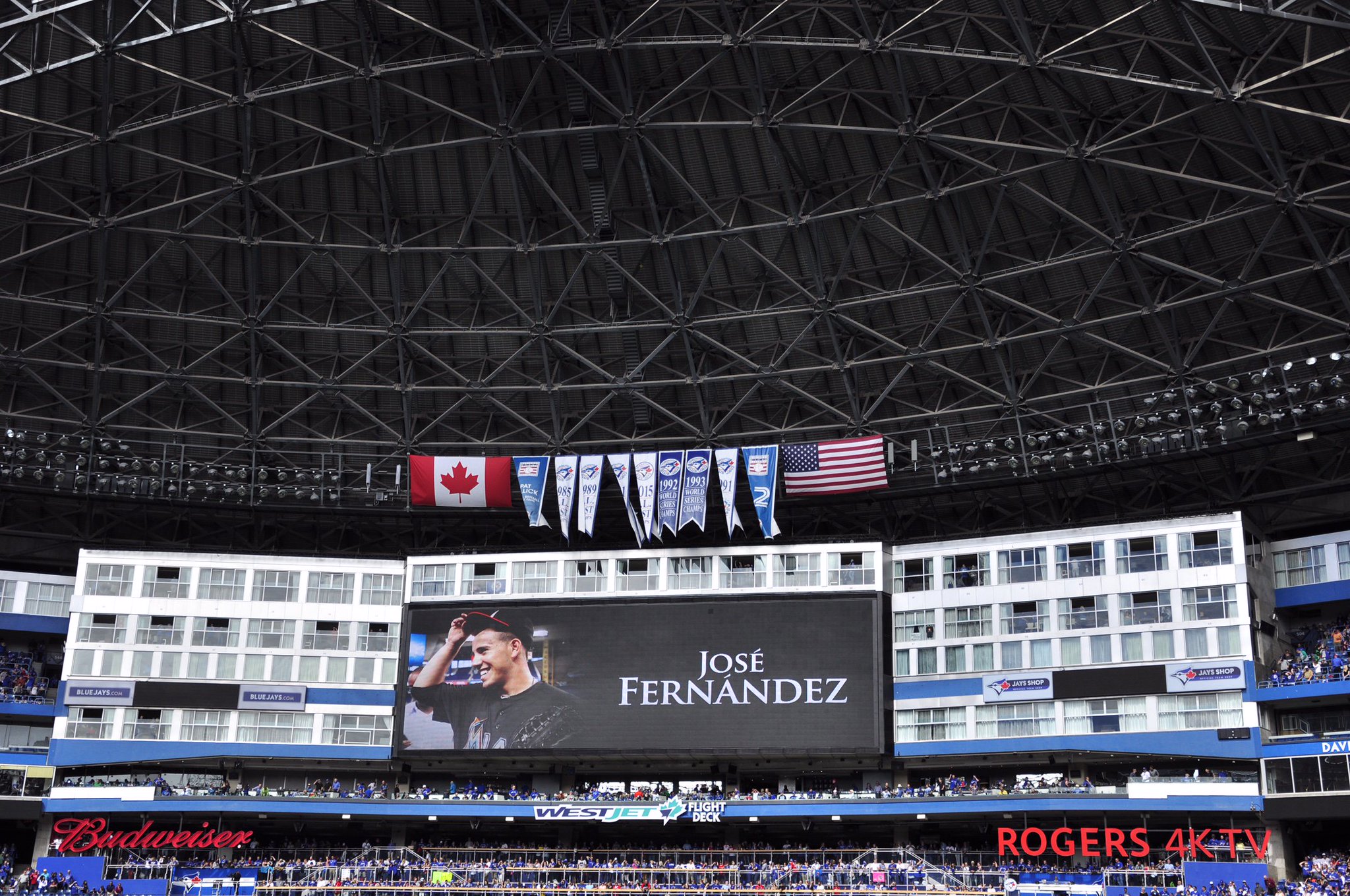 Marlins pitcher Jose Fernandez killed in boat crash | Baseball | Sports | Toront