And maybe some other guy once he comes out of the closet.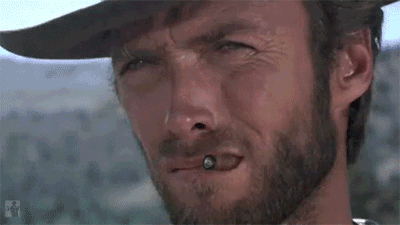 Canada's broadcasters to host debates with NDP, Liberals, Greens and Bloc - National | Globalnews.ca
globalnews.ca
OTTAWA – Canada's broadcasters announced Thursday they have a tentative deal to host two leaders' debates with the NDP, the Liberals, the Green Party and the Bloc Quebecois during the federal election campaign.
But it remains to be seen if Prime Minister Stephen Harper's Conservatives will agree to join them.
Global News
In a release, a spokeswoman for the consortium of Canada's largest broadcasters, which includes Global News, CTV, CBC and Radio-Canada, said the four political parties have reached an agreement in principle to host one debate in English and one in French during the "height" of the campaign this fall. The Bloc will only participate in the French debate.
"The broadcasters are optimistic that this new proposal will be accepted by the Conservative Party of Canada," says a release from the consortium.
The broadcasters also announced a partnership with Google, Facebook, Twitter, Instagram, Vine and YouTube to give the debates an "unprecedented digital reach and make them the most modern and accessible ever, reaching voters of all ages, across the country and across all platforms."
"Canada's major broadcast news organizations believe that it is in the best interest of democracy to have leaders debating issues of concern in a setting that is independent, fair and equitable. The debates will be televised and streamed on-line with simultaneous translation, and accessed in multiple ways through social networks," says the release.
The Conservatives have so far rejected the idea of traditional TV debates, agreeing to participate in up to five debates from individual media organizations.
As it stands, the Conservatives and NDP have accepted offers from Macleans, TVA, the Globe and Mail/Google and one from the Munk Debates on foreign policy.
The Liberals, however, haven't committed to any individual debates. On Thursday, a Liberal spokesman released a statement calling for a series of conditions in order to participate, including a "blackout period" on political advertising between pre-writ debates to the official start of the election in order to ensure a "fair process."
Kory Teneycke, the Conservatives' campaign spokesman, told Global News last week the consortium has a "sense of entitlement" for joining forces to broadcast the debates.
In 2011, some 10 million Canadians tuned in to the English-language debates and more than 4 million watched the French language debates on Canada's major television networks during prime time and on the web, according to a release.
© Shaw Media, 2015
Canada's broadcasters to host debates with NDP, Liberals, Greens and Bloc - National | Globalnews.ca
Last edited by mentalfloss; May 21st, 2015 at

01:51 PM

..