KFC giving away fried chicken computer accessories in Japan
Buzz:60
First posted: Friday, September 05, 2014 04:27 PM EDT
People who follow
KFC Japan
on Twitter and between Sept. 3 and 24 tweet out a
hashtag
that translates a "KFC Colonel's Day" are entered into a contest to win prizes.
Contestants can win either an oversized fried chicken-shaped USB drive, mouse or computer keyboard with pieces a fake chicken over all the keys except "K", "F" and "C."
There is only one of each of those prizes, but 47 people will win a pair of tiny chicken earrings. If you speak Japanese, you can find out more about the contest
here
.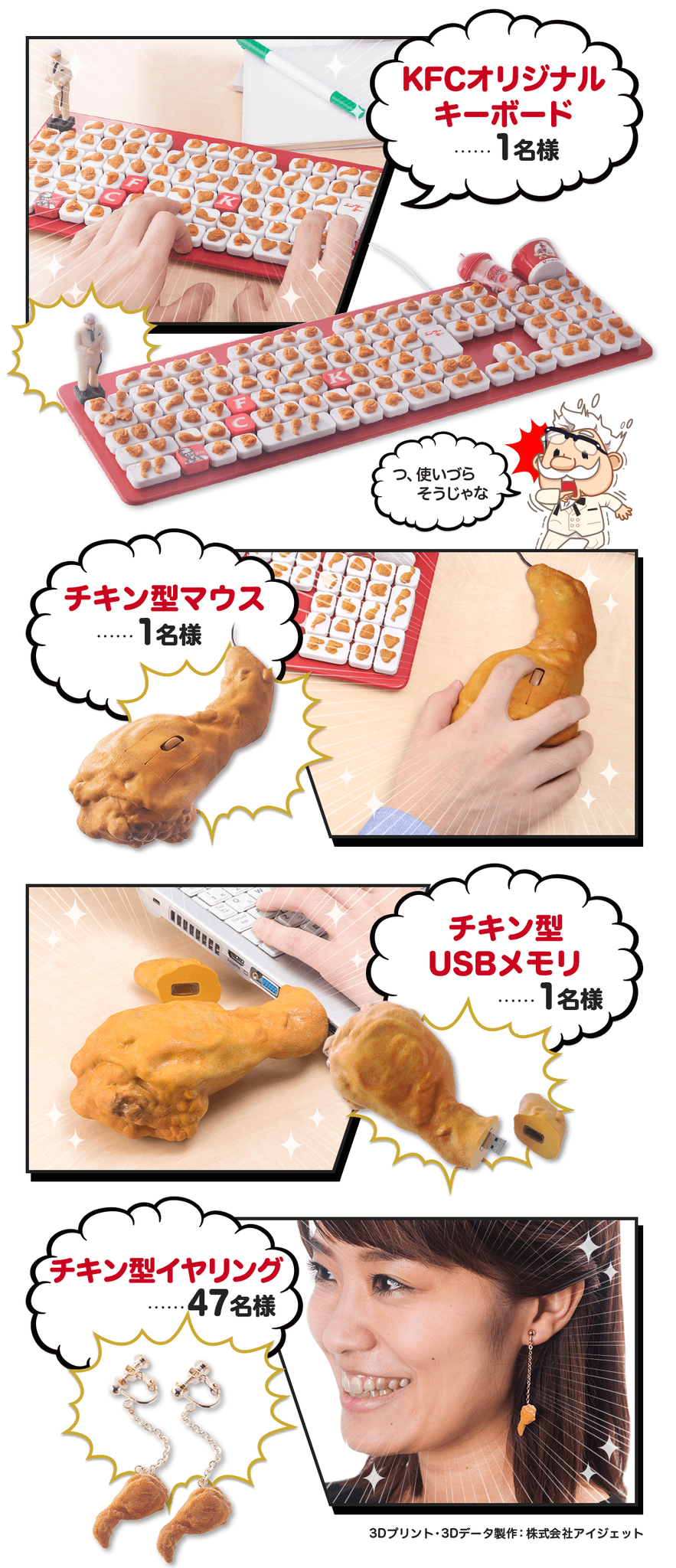 KFC giving away fried chicken computer accessories in Japan | News | Tech | Toro