#121
Re: 2018 deaths of noteables
Aug 5th, 2018
Chuckle Brothers star Barry dies at 73
BBC News
5 August 2018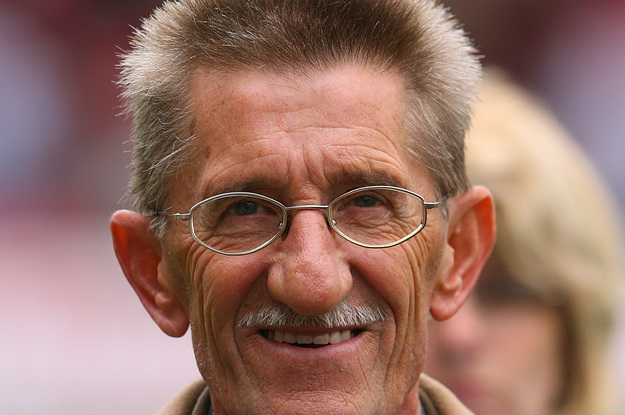 Barry Chuckle, one half of the comedy duo the Chuckle Brothers, has died aged 73 after a short period of ill health.
The entertainer, whose real name was Barry Elliott, starred in ChuckleVision with his brother Paul on the BBC between 1987 and 2009.
Paul said: "I've not just lost my brother, I've lost my theatrical partner of many, many years and my very best friend."
Fans have paid tribute on Twitter, with many thanking him "for the laughs".
Earlier this year, the brothers returned to the small screen with a new show, Chuckle Time, on Channel 5.
The star had been unwell towards the end of the new show's filming.
Summer work was cancelled while Barry rested at his doctor's request, but not long after his health deteriorated.
Manager Phil Dale said that the filming of their latest show had recalled the "wonderful days" of ChuckleVision.
He said: "It is with great sadness that the family announce that Barry passed away peacefully at his home surrounded by his wife Ann and all his family.
"The family would like to express their thanks to the many people who have been fans of the Chuckle Brothers and they know that they will share in part the great, great loss they feel."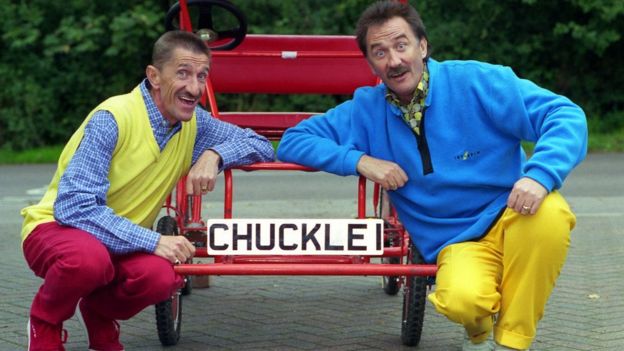 The brothers' children's show ChuckleVision ran for 22 years between 1987 and 2009
Mr Dale said Barry "leaves 50 years of laughter as his legacy, which is something very special".
Paul's wife Sue thanked fans for the outpouring of supportive messages.
She said: "Barry would be so happy to know how much he was loved."
The duo - who performed for friends and family in their backyard before becoming famous - started their careers as The Chuckles on ITV talent show Opportunity Knocks in 1967.
Emma Bullimore from the TV Times said the Chuckle Brothers were "pure silliness and joy" and a "staple part of so many childhoods".
"They had such a twinkle in their eye," she said. "They seemed to really enjoy what they were doing and that came to the screen. Everyone felt really happy watching them."
The Chuckle Brothers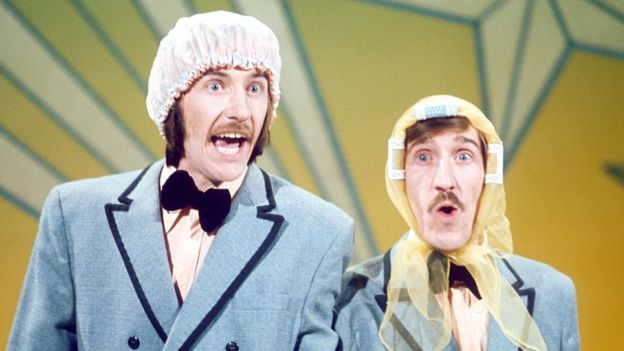 The brothers on ITV talent show New Faces in the 1970s
From Rotherham and honorary presidents of Rotherham FC
Two older brothers, Jimmy and Brian, also formed a double-act, the Patton Brothers, and have appeared on ChuckleVision
The Chuckles won ITV talent shows Opportunity Knocks in 1967 and New Faces in 1974
ChuckleVision ran for 292 episodes between 1987 and 2009
They received a special award at the Children's Baftas in 2008.
They recorded a charity single titled To Me, To You (Bruv) with Tinchy Stryder in aid of the African-Caribbean Leukaemia Trust in 2014
They gave evidence at Dave Lee Travis's 2014 indecent assault trial - they were performing in panto with him in 1990 when the alleged assault took place. Travis was later cleared
They were seen playing a magician (Paul) and his assistant (Barry in drag) on TV comedy Benidorm in March
They starred in a new short film about Joseph Grimaldi, the 19th Century "king of clowns", titled The Funniest Man In The World, with Barry playing Grimaldi
https://www.bbc.co.uk/news/entertainment-arts-45074955